What are the 10 best used cars to buy under $20K?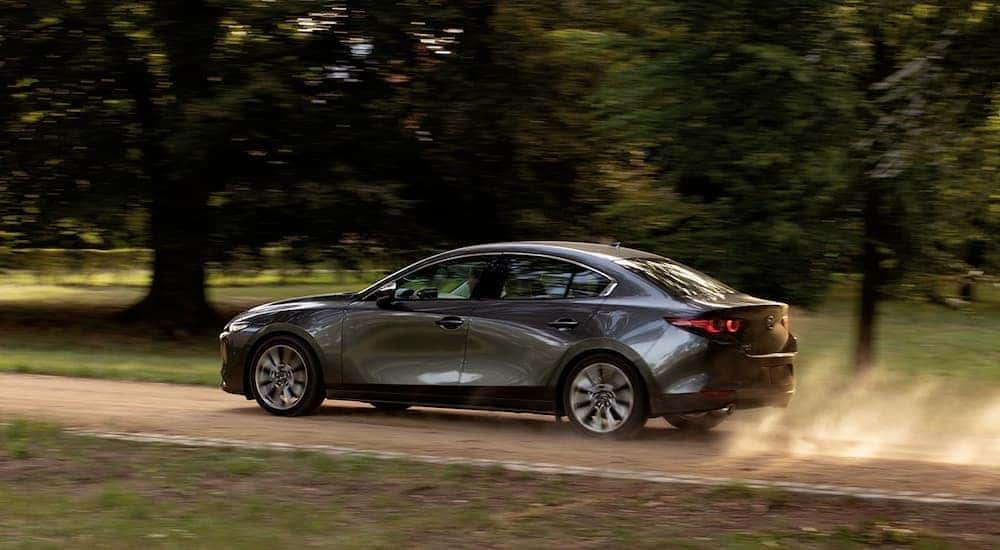 Finding a car while on a tight budget is no easy task. First, you need to find a location, then you need to find the model you like, then you have to find one that is reliable and in your price range. Fortunately, if you are looking for used cars in PA, you can visit us at Colonial Motor Mart, and we will guide you through our selection to help you find the perfect model. We know the importance of purchasing a reliable pre-owned vehicle that fits well within your budget. To get you started, here are our suggestions for ten great used cars you can find for under $20k.
Kia Soul
If a funky, unique style and reliability are high on your list for a pre-owned vehicle, check out the five-passenger Kia Soul. Its owners celebrate this vehicle for its spacious interior with high-quality cabin materials. Your passengers will feel secure thanks to great safety features like lane departure warning or forward collision alert (available starting on 2016 models). You'll certainly find a Soul model under your $20k price range, especially if you look for those from 2017 or earlier.
Mazda3
Perhaps you're looking for a sporty car for your recent Indiana University of Pennsylvania graduate. A pre-owned Mazda3 will make a great gift; look for 2015 models or older ones to find one that fits your budget. It offers drivers a blend between functionality and fun, perfect for that young person who needs a compact car to get to their first job. They'll appreciate its great fuel economy to save on gas fill-ups and its ease of handling and dependability. Since audio is an important component, drivers of the Mazda3 will enjoy its audio quality that can handle lots of volume without distortion or harshness—needing directions to that important job interview? The Mazda3 provides straightforward directions through a navigational system that may be found on some models and makes it easy to find interesting stops along the way. There's also a Mazda3 Touring trim, which provides a nice balance of extra advanced safety features and a more powerful engine.
Ford Fusion
There's no better way to spend your $20k than investing in a used Ford Fusion. This affordable sedan, which stopped production in 2020, offers your passengers an elegant exterior style, spacious and comfortable seating, and a smooth, quiet ride. This model comes highly recommended by previous owners and was considered sits amongst the best in its class during its production run. It is even available as a hybrid. What more can you ask?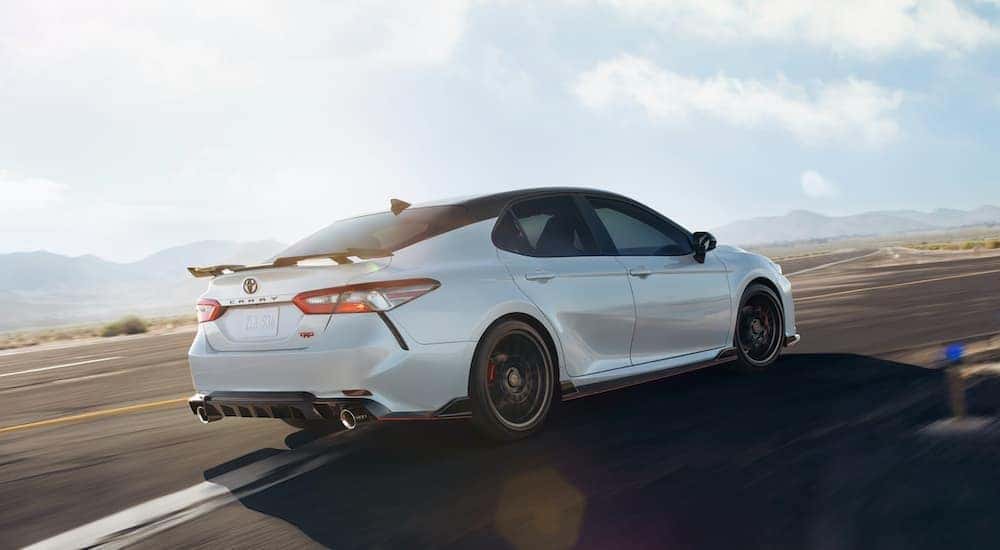 Toyota Camry
One of the most beloved vehicles on the road today is the Toyota Camry. It's easy to find many pre-owned models in our lot with a diverse amount of features. All of its previous model years are given high-reliability ratings, great gas mileage, and can be found with either a four-cylinder or V6 engine. The 2012 to 2017 models provide your passengers with generous legroom, a high-quality interior, and a smooth, comfortable ride. This generation also is equipped with a more up-to-date touchscreen infotainment system. The 2015 model year received a refresh from Toyota that included an enhanced touchscreen, improved crash test results, and better styling details.
Honda Civic
Here's another contender for an awesome graduation gift. A pre-owned Honda Civic stands out among other midsize sedans for its styling, engineering, and good fuel economy. It continually scores high among independent groups like J.D. Power and Consumer Reports as highly reliable and providing a long life. Look for models produced from 2010 onwards to enjoy the most current features.
Honda Accord
Honda Accords are easily one of the best used cars in the U.S. and fly off the lot due to their overall popularity and dependability. Drivers appreciate their sporty handling as well as their safe and reliable build. These midsize family cars can be found as either a coupe or sedan. Honda's designers have given the Accord a comfortable and refined stylish interior with a variety of standard amenities. More current used models contain standard safety equipment that helps the driver prevent accidents like automatic emergency braking and forward-collision warning.
If you are looking for an Accord that costs under $20k, you'll have to look for something built before 2012. While you might not end up with the latest and greatest safety features, you are still sure to get a model that is built to last.
Toyota Corolla
Like the Camry, Toyota has found a winning model in its Corolla. These previously-owned models from 2011 to 2018 are extremely popular due to their all-around practicality for any driver. Come to our dealership and sit inside a Corolla's cozy cabin and check out its excellent build quality. Take it on a test drive through western Pennsylvania's hillside and see its outstanding fuel economy ratings. Toyota did not forget to equip the Corolla with a comprehensive suite of driver safety technology either, but you'll be spending around $20k to get the more recent features as Toyota models don't depreciate like other models. If you are looking for something under $15k, look for models built before 2013. No matter where you take the Corolla, you'll be enjoying a nice, smooth ride, and you will save big at the pump.
Ford Focus
The Ford Focus may have been discontinued in 2018, but that doesn't mean it's not the perfect used car. Drivers will enjoy the Focus's agile handling and reliability, but also great fuel economy ratings. What's even better is that this model can be found for around $20k, even if you purchase a 2018 model. Your passengers will find the Ford Focus to be built with a spacious front seat, and you'll have a comfortable ride even over bumpy pavement. The Focus is an excellent option for just about any driver.
Buick Verano
Even though Buick discontinued production of the Verano in 2017, it can be found on used car lots and is a popular choice in the compact car segment. Over the years, it has developed a fine reputation for reliability, quiet sophisticated interior, and for a comfortable, smooth ride. To add to its luxury, the Verano was given heated front seats as standard except for the base model. Two years after its 2012 debut, Buick equipped the Verano with additional safety features like forward collision alert and lane departure warning. If you are looking for a model that costs around $20k, check out the 2015 Verano.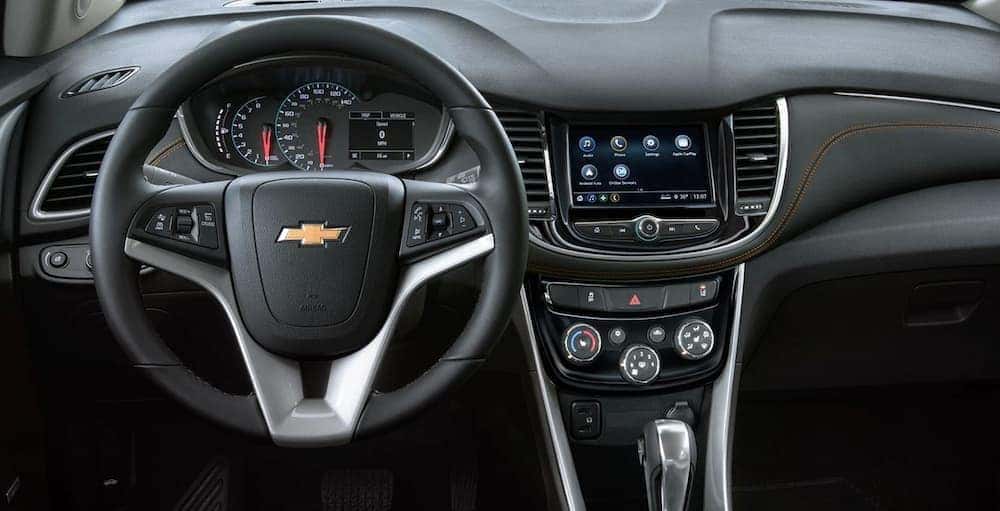 Chevrolet Cruze
Among pre-owned small sedans under $20k, the Chevrolet Cruze is hard to beat. If you are a new graduate, working couple with a small family, or recently retired, the Cruze offers an attractive exterior, sporty handling, comfortable rear passenger seating, and good gas mileage. While you'll find available vehicles from its initial production year of 2008, the 2018 model provides you and your passengers with both Apple CarPlay and Android Auto, Bluetooth, and a Wi-Fi hot spot. You'll easily be able to program the infotainment system on its seven-inch touchscreen.
Find Your Used Car at Colonial Motor Mart
We hope that our list was a comprehensive guide to finding a car for under $20,000. There are a variety of pre-owned cars that are great alternatives to newly-launched models. We're confident that no matter which car you choose from our lot, you'll feel a sense of pride in your vehicle. And we almost forgot to mention the peace of mind that you've stayed within your budget by shopping used and made a wise investment and the best choice among our pre-owned vehicles. When you're ready for a great used car, visit us in Indiana, PA.