Top 10 Best-Selling Vehicles Right Now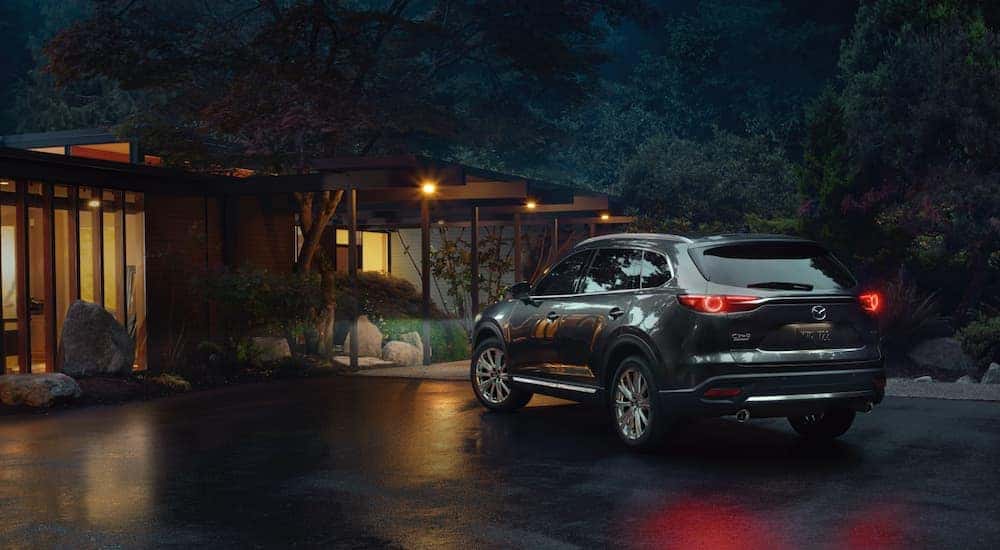 When you're searching for your next dependable traveler, to say that you have options is a massive understatement. From resourceful SUVs to tough trucks, reliable sedans to family-sized minivans, it can be a daunting process to shop for a vehicle. Here at Colonial Motor Mart, we're your top Lucerne Mines car dealer, and we have many makes and models of new and used cars available just waiting to enhance your travels. No matter what type of vehicle you're on the hunt for, we can guarantee that you'll find what you're looking for here, and if you want to know more about which particular vehicles are topping the charts, let us help. Discover all of the outstanding options you have, beginning with a few of the industry's favorites.
1. Mazda CX-5
Mazda has been known to design exceptionally elegant vehicles without alarmingly hefty price tags, which is why we're starting off our list with this crowd-pleaser. The versatile, stylish, and compact CX-5 is a winner for many drivers due to its elevated elegance inside and out, as well as its perky engine and exciting driving dynamics. Providing drivers with the best in design and function, the CX-5 emanates a sophisticated aura, yet it's pleasingly affordable, which is a big draw for many shoppers who are wanting luxury in their vehicle. With enough room to handle passengers, groceries, gear, and more, the CX-5 is a trusted traveler, whether you're an everyday commuter or a frequent cross-country road tripper. With all the tech you could ever want in a vehicle, including a new and improved infotainment system for 2021, the CX-5 remains a fan favorite for virtually any driver.
2. GMC Sierra
If you're shopping for the ideal pickup truck to help you handle the tough stuff, you can't go wrong with the legendary Sierra. Built to work, the Sierra boasts power and agility, yet with an elevated presence that can't be ignored. Not only are you able to choose from a range of engines to maximize your experience behind the wheel, but you're also able to tailor your Sierra to match your style needs with its wide variety of trims to complement any driver's needs. Its carbon-fiber bed makes it easy to haul any type of load without risking its integrity, and with its advanced trailering tech, you'll have added peace of mind on the road, especially when you're towing a large load. From an off-road model to a highly luxurious traveler, the Sierra is a top choice for those who want a pickup truck that stands out from the crowd.
3. Nissan Sentra
Donning some elevated style for 2021, the Nissan Sentra is proving itself to be superior in a sea of other compact options. Delivering a pleasing ride while showcasing a comfortable design, the Sentra is climbing the ladder of popularity among drivers looking for a simple yet reliable sedan. Great gas mileage and a responsive ride allow you to enjoy the drive, no matter where your destination lies. With options to upgrade its interior, including quilted leather appointments, Zero-Gravity seats, and more, getting cozy inside this solid sedan is not only easy, it's effortless. If you're looking for a sedan, the Sentra will deliver a fine-tuned ride, spacious cabin, and loads of ways to customize it to meet your exact needs.
4. Ford F-150
Ford has impressed drivers for over a century, and it continues to do so with its popular and powerful F-150. Not missing a beat, even after being on the market since 1975, the F-150 has gotten continuously more advanced in every facet of its existence. Now offered in a hybrid powertrain, as well as other durable options, you're able to enjoy maximum strength and efficiency out of this celebrated pickup. Supreme towing power, capabilities like no other, and the iconic Ford styling throughout, the F-150 is and continues to be one of the top options on the market if a pickup truck is calling your name.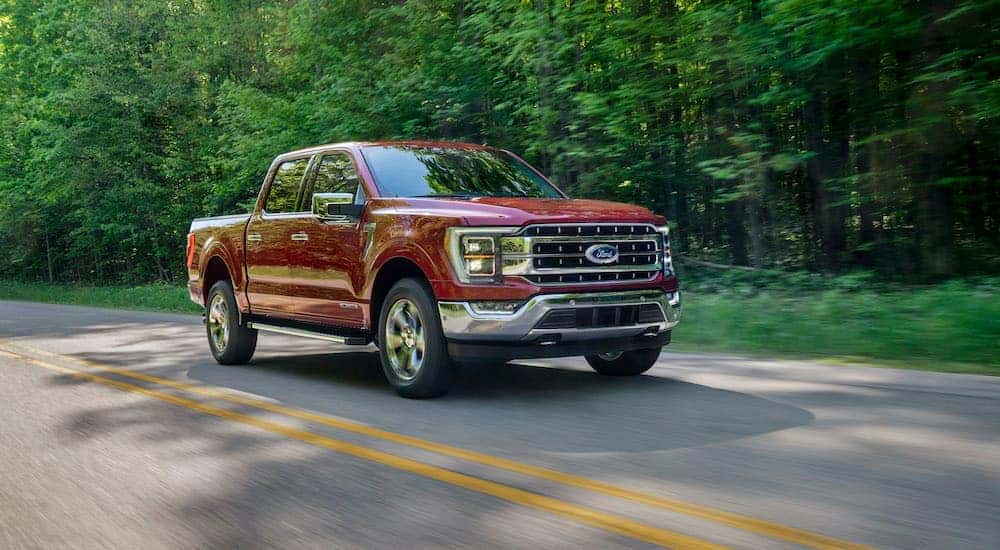 5. Chevy Equinox
Perhaps one of the most prominent transporters on the road, the Chevy Equinox has it all. From an incredibly spacious interior to its exciting driving demeanor, for those looking for their next family traveler, the Equinox won't let you down. Opt for all-wheel drive for some serious adventure, and if sophistication is what you're looking for, rest assured that the Equinox has some style upgrades to impress you. From family road trips to everyday commuting, the Equinox can do it all, which makes it a top pick for those searching for their next versatile SUV.
6. Honda CR-V
The perfect size, the right amount of features, and a level of style that can't be beat make the Honda CR-V a force on the road. Not only are you able to enjoy an elegant cabin space, but you're also able to take advantage of convenient storage solutions throughout, exceptional fuel efficiency, as well as a turbocharged engine to offer one seriously exciting ride. Plus, with a hybrid powertrain available, those looking for even more efficiency are able to achieve it. With the dependable Honda name backing you up, there's nowhere you won't be able to travel without complete assurance and comfort every mile along the way.
7. Toyota Tacoma
It's one of the most beloved trucks on the road today. One look at its sleek style and air of reliability make the Toyota Tacoma a fan favorite, not just for everyday traveling but for road tripping, exploration, work, and beyond. This mid-size option proves that it can accomplish whatever you set out to do, whether it's tackling a big job at work or embarking on your next off-road adventure. Opt for the Trail Edition for even more fun off the beaten path with a higher stance and enhanced capabilities off-road. No matter what you're using the Tacoma for, you'll be amazed at how versatile and efficient it is at completing any task you hand over to it.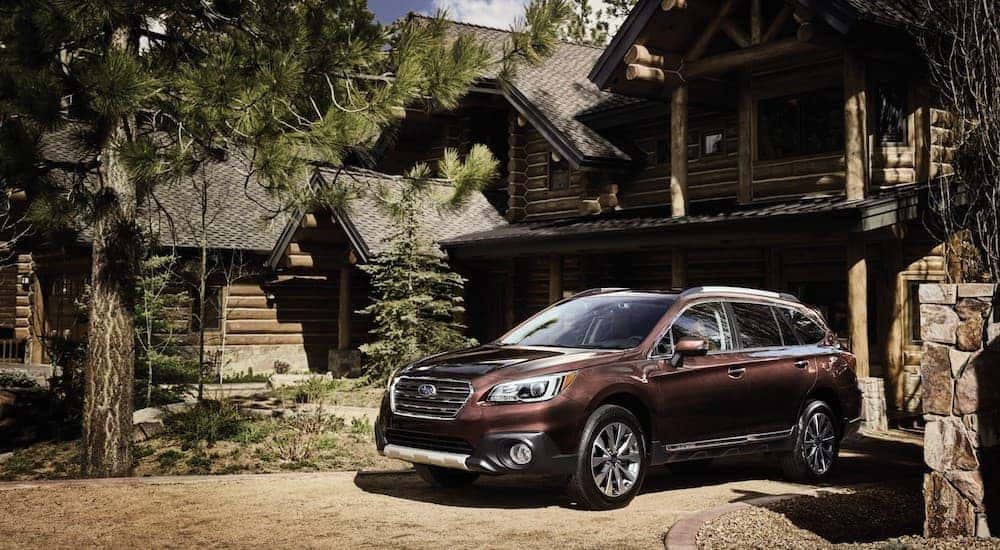 8. Subaru Outback
It seems as though Subaru has always been one of the top-selling automakers across the nation with its bold options, capable of completing more intense tasks than other vehicles on the road and off. Designed with safety at its core, as well as practicality throughout, the Outback is not only pleasing to admire but also enjoyable to drive. Armed with extraordinary off-road capabilities, as well as a powerful turbocharged engine, there's nowhere the Outback can't go, which makes it ideal for any type of driver.
9. Nissan Rogue
Redesigned and ready to wow you, the Nissan Rogue excites with contemporary style, plus loads of new features to make your ride better. The next-gen Rogue showcases a bolder appearance than ever before, and its more powerful engine provides you with a pleasing ride. One look inside its carefully curated cabin will have you in awe with a more upscale feel, as well as an 8-inch or available 9-inch touchscreen, offering you all the connectivity features you desire in a vehicle. When you're ready for a heightened driving experience, you'll want to test drive the Rogue.
10. Toyota RAV4
Last but certainly not least, the RAV4 has been a staple in the Toyota lineup since the late 80s and continues to be a trusted vehicle for drivers everywhere. Functional, capable, and comfortable, the RAV4 showcases a modern design and multiple trims to help drivers get the ideal RAV4 for their driving needs. Now with its plug-in hybrid model available, drivers can enjoy enhanced efficiency as well, which places the RAV4 ahead of much of its competition.
As you can see, you have quite a selection when it comes to your next vehicle. And if you're searching for the right Lucerne Mines area car dealer to partner with, visit us at Colonial Motor Mart, where you'll find an exceptional inventory, plus a friendly and knowledgeable staff waiting to help you. Your car shopping experience should be exciting, and with these options, there's no denying that you'll find your next efficient, reliable, and stylish vehicle to perfectly enhance all of your travels.