Homer City's Hometown Car Dealership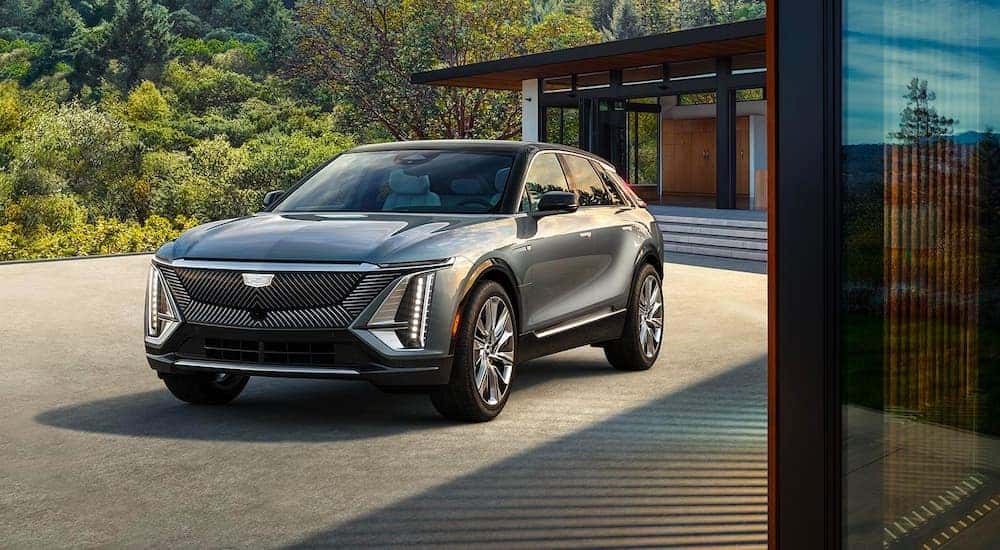 If you're near Indiana County, stop by Colonial Motor Mart when you're in the market for a new or used vehicle. Why? Because our Homer City car dealership provides the services you'll need when investing in a car.
Colonial Motor Mart is the only dealer you'll need to have on your car dealership checklist. That's because Colonial Motor Mart is a reputable and trustworthy dealer located in the heart of Indiana, PA. Colonial was founded 75 years ago and has been serving the local community as a family-owned business ever since. Let's take a look at your options when you're in the market for a vehicle to drive around Homer City.
The Upside in a Used Vehicle
Used cars are excellent values. You can save significant money versus the price of a new car. So if you're on a budget or crunched for cash, a used car may be the affordable way to go.
Not only can you save money when purchasing a used vehicle, but you still get an amazing selection of cars, SUVs, and trucks to choose from. Perhaps you have a brand or model in mind but could never buy it new; buying it used can give you the car of your dreams at the price your wallet can handle.
If you want to go the extra mile with a used car and gain the most confidence in the reliability of your purchase, buy a certified pre-owned vehicle. These vehicles have undergone extensive mechanical checks and are updated for any manufacturer recalls. They also carry extended manufacturer warranties. The comprehensive inspections required for a certified pre-owned vehicle will give you comfort in knowing you're getting a quality vehicle that is ready to run for a long time after you drive it off our lot.
The Benefits of a New Vehicle
If you're looking for the most future-forward model, then a new car is your best bet. The latest innovations and tech gadgets are going to appear in the newest models.
New cars give you tons of options to find the right brand, model, and packages that fits your lifestyle and functional needs. The professional team here at Colonial Motor Mart are brand experts and can identify the ideal match between your priorities and a vehicle's options so your car buying experience will go smooth and easy.
New cars are also outfitted with the latest and greatest safety features, so you and your family will be protected against potential hazards. If you're into the latest tech features, new vehicles will be equipped with the most modern smartphone connectivity, touchscreen convenience, and user-friendly infotainment systems too. That way, everyone can travel in total comfort and convenience no matter the length of the trip.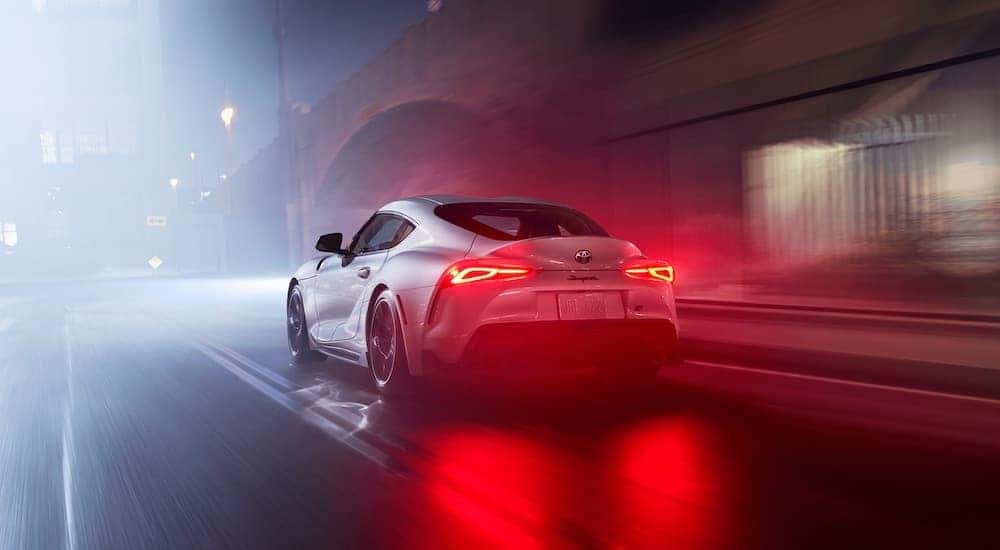 Choose a Brand to Fit You
At Colonial Motor Mart, we deal in long-standing, reliable brands that are known for their durability, comfort, power, and performance. Let's take a look at our amazing lineup of brands. Whether you're in the market for a new or used vehicle, these brands will offer you a driving experience that exceeds expectations.
Cadillac – This luxury brand has been around since 1902 and was named after the French explorer who founded Detroit. Cadillac is world-renowned for its craftsmanship, and its owners appreciate the attention to detail and sophisticated materials that go into their vehicles. Its new SUVs and sedans are the pinnacle of luxury, and they'll comfort you in a roomy, quiet ride. The 172-point inspection in the Cadillac Certified-Pre Owned program is also a huge value for the discerning used luxury car buyer.
GMC – GMC began life as the Rapid Motors Vehicle Company back in 1902. The modern GMC lineup features powerful engines that can tow and trailer serious cargo. The Sierra line of pickup trucks features voluminous cargo beds, super-functional tailgates, and professional towing packages. GMC offers the top-of-the-line Denali series so you can have premium performance under the hood, first-class technology gadgets to get you where you are going with ease, and a stylish interior to wrap you and your passengers in comfort, whether it's a quick errand or a weekend trip. No matter if it is brand new or a Certified Pre-Owned that has been extensively tested, these trucks are built to last from one adventure to the next.
Mazda – This Japanese company began as a cork manufacturer in 1920. Mazda cars are about craftsmanship. The spirit of Mazda is to build cars that make driving matter but do so in a fun and enjoyable way. Whether you're driving a Mazda SUV, sedan, hatchback, or sports car, they are engineered to perform efficiently and ride smoothly. Within the cabin, the driver and passengers relax in a unique ecosystem where vehicle and person intersect with user-friendly touches and stylish materials. Buying a used Mazda is equally pleasing as it has one of the best Certified Pre-Owned programs, including a 7-year or 100,000-mile powertrain warranty to keep you feeling confident with every mile driven.
Toyota – Toyota has been making some of the world's most reliable vehicles for over three-quarters of a century. Toyota has led the hybrid innovation with its iconic Prius and continues to be conscious of the environment with a great lineup of hybrid vehicles and models that are known for fuel efficiency. Toyota's Corolla and Camry sedans are two of the most durable cars in the world and hold their value with every mile driven. Toyota SUVs like the RAV4 and Highlander are sporty, spacious, and well-equipped for comfort and cruising. Toyota used vehicles are a solid investment. The 160-point inspection in their Certified Pre-Owned vehicles provides a high degree of quality assurance to any buyer.
Mitsubishi – Mitsubishi dates back to 1870 as a shipping business but began manufacturing cars in 1917. Mitsubishi offers fun and affordable SUVs and compact sedans. You can get a 2022 Outlander as a plug-in hybrid electric vehicle that'll charge fast and minimize CO2 emissions. Mitsubishi engineers are future-forward thinkers, and Mitsubishi buyers seek modern, friendly, cutting-edge transportation. New Mitsubishis are stylish, eco-friendly, and friendly on the wallet. Pre-owned Mitsubishis undergo demanding quality inspections. So whether you opt for new or used, Mitsubishi offers a great driving experience.
Nissan – Nissan began building great innovative cars in 1933. Today Nissan builds exciting cars that thrill its drivers. The Nissan Leaf was the first modern mass-market electric vehicle, while the Nissan Kicks is a fun compact SUV that has tons of high-tech gadgets at a more than reasonable price. The Nissan Pathfinder is completely redesigned for 2022 and will be a great way to get around on paved roads and even more fun off-road. Buyers can also purchase a Certified Pre-Owned Nissan and be confident in its 167-point inspection in addition to a powertrain warranty and roadside assistance.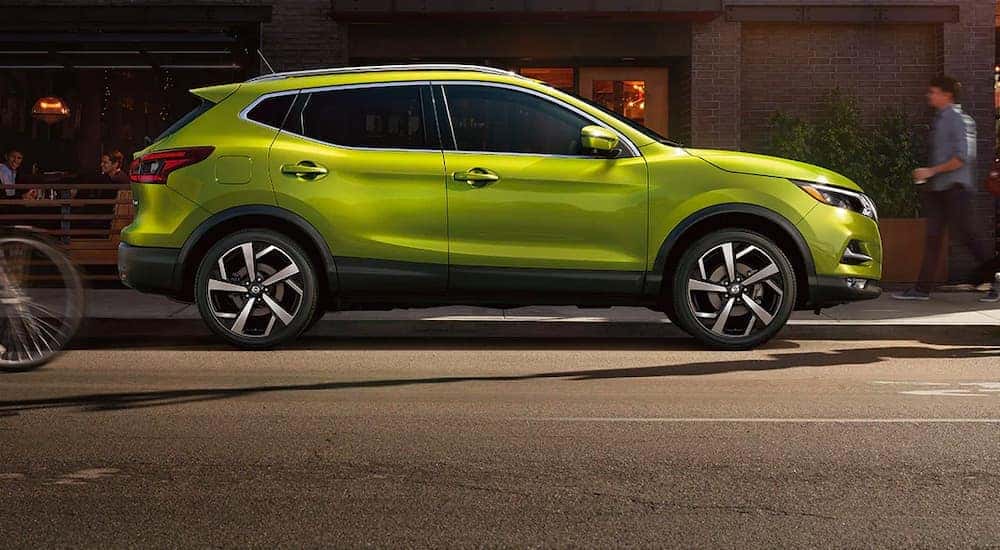 The Dealer that's Different
Like the brands above, Colonial Motor Mart is unique. As a long-standing member of the community, Colonial Motor Mart is a cut above any other Homer City car dealership. Colonial Motor Mart is defined by our lifetime warranty promise, lifetime state inspections, money-back guarantee, and convenient shuttle service. You can even receive a free car wash when you drive on in. So stop by; we cannot wait to meet with you!