Cadillac vs Lexus: A Luxury Rivalry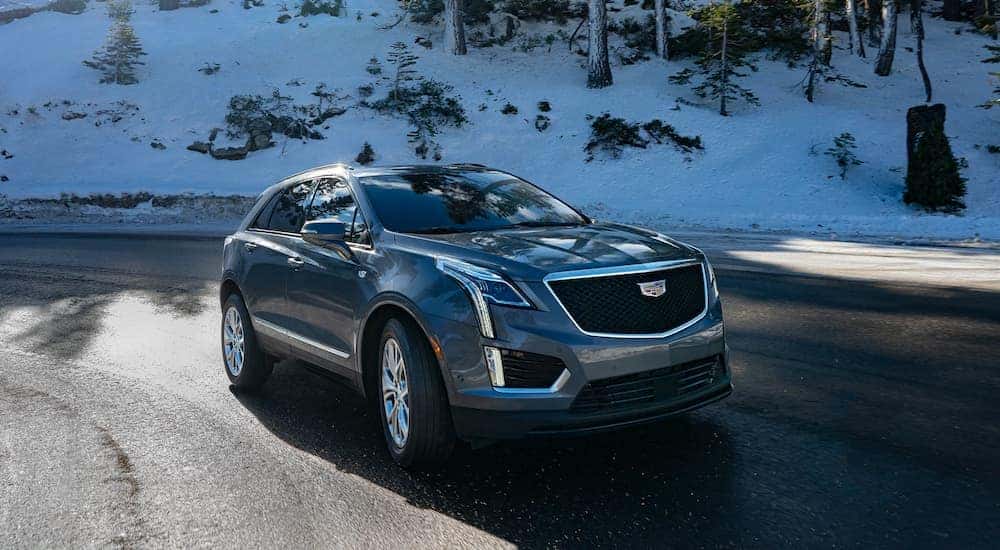 Few vehicles on the road showcase upscale elegance quite like a Cadillac or a Lexus. Known for enhanced style, legendary design, and increased comfort, taking a trip in either vehicle makes for an escape from the mundane. When it comes to which luxury vehicle is the best, however, there is quite a competition between the luxury rivals, and if you're passing by your local Cadillac dealer in Indiana, PA, you may want to stop by and test drive one of Cadillac's outstanding options. You may just be utterly impressed with the smooth handling, attention to detail, and trendy appearance options, causing you to rethink everything you've ever known about the Cadillac brand. The age-old rivalry between Cadillac versus Lexus shows us that both vehicles provide a heightened experience on the road, but there can only be one winner.
Cadillac Vehicle Lineup
Cadillac offers an exceptional inventory of vehicles, ranging from sophisticated SUVs to luxury sedans, making the Cadillac brand highly regarded in the industry. So, what Cadillac model is the best? Well, it depends on what you're looking for in a vehicle, but perhaps the most revered is the Cadillac Escalade, known for its luxurious design, impressive capabilities, and advanced features. A beautiful interior featuring wood accents, leather seating, and an incredible infotainment system, combined with a refined exterior, make the Escalade a top choice when it comes to luxury SUV options. If you're looking for the ultimate in comfort, sophistication, and performance, the Escalade won't disappoint.
Other impressive Cadillac vehicles include the CT5-V, which features a twin-turbocharged V6 engine for increased power, Magnetic Ride Control for supreme handling, and many distinctive trim levels designed to suit your lifestyle. If an SUV is on your mind, the XT6 is another incredible choice. Featuring loads of cargo space, lavish style, and a Platinum Package available to take your ride to the next level, the XT6 proves that you really can have it all…functionality and luxury all in one convenient package. Cadillac also offers an XT4 and an XT5 version of this SUV with slightly different features, and rounding out the sedan lineup includes the CT4, CT4-V, and the CT5, which also offers an enhanced driving experience.
When it comes to a superior experience on the road, Cadillac doesn't compromise on features, options, and ways to make the most out of your luxury ride. For a more refined journey, Cadillac offers a lineup of sedans and SUVs that are simply unmatched, making for quite the rivalry between its competitors, especially Lexus. Let's explore what Lexus has to offer.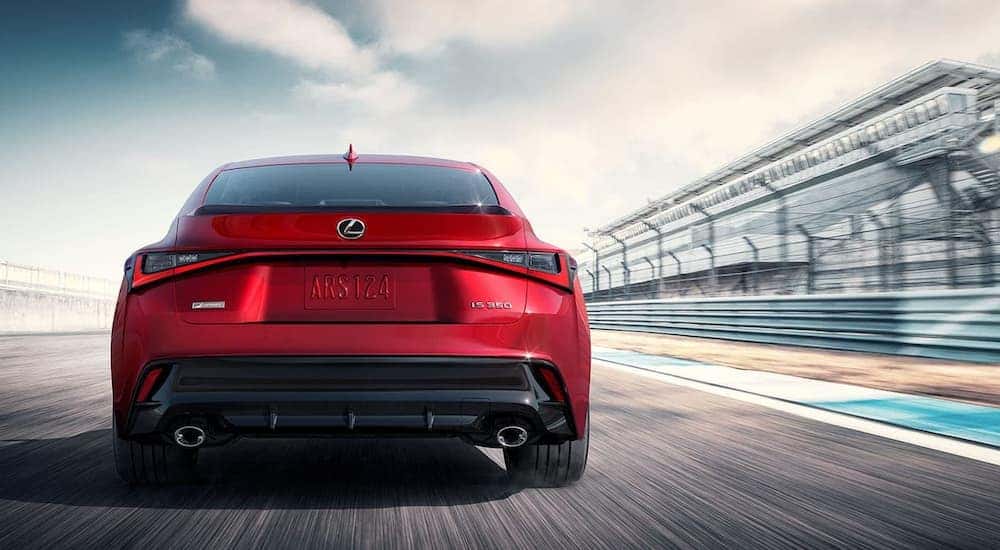 Lexus Vehicle Lineup
Lexus has a vast inventory of vehicles from sedans to coupes, hybrids to SUVs, performance vehicles, and more, but which Lexus model is the best? Again, it depends on your vehicle wish list, but if you're searching for an SUV that has it all, the Lexus LX delivers a smooth, capable, and luxurious ride. With an impressive set of safety features, unparalleled off-road talent, and not to mention, a sophisticated design, the LX is a winner in the world of SUVs.
If a sedan is what you're shopping for, the LS delivers a dynamic ride with all the opulence you desire in a luxury sedan, like modern interior and exterior design with wood-trim options, Kiriko glass, and many other exciting enhancements throughout. For those seeking a bit of adventure and the feeling of the wind whipping through their hair, the LC convertible provides the ultimate performance, soft top design, and extraordinary attention to detail.
Rounding out the Lexus lineup of vehicles is a remarkable selection of sedans – including the IS, ES, GS, and hybrid options – superb SUVs – including the UX, NX, RX, and more – and a fabulous offering of performance vehicles – like the RC F, GS F and more. As you can see, Lexus offers an astounding number of options for luxury vehicles, but is it too much? And what makes the Lexus brand so highly desired? When it comes to luxury options, both Cadillac and Lexus offer extremely elegant and sophisticated vehicles, so why choose one over the other?
Why Buy a Cadillac?
The Cadillac name is rich in history, regarded as a pioneer in the automotive industry, and paving the way for such advancements as the first self-cranking engine, electronic traction on front-wheel drive vehicles, the first-ever luxury SUV (the Escalade), and much more. Not only has Cadillac carved a path for other brands to follow suit, but the brand also continues to be a top choice for luxury vehicles today, due in part to its host of owner benefits, like personalized service, an extensive warranty, and a rewards program. With a superior lineup of sedans and SUVs, designed with elegance in mind, Cadillac showcases some of the most impressive designs in the industry. Combined with its trusted reputation, Cadillac vehicles are not only built for your luxury lifestyle; there's a selection available for anyone, featuring the latest tech advances, posh designs, power, and functionality.
Why Buy a Lexus?
Driving onto the scene in the late 80s, Lexus has created a name for itself in the industry of being modern, stylish, and appealing to many drivers. As the popularity of the Lexus offerings began to soar, the Lexus name began to take shape and evolve into one of the most trusted luxury brands on the market today. Receiving multiple Best in Class awards from JD Power and others, Lexus has continued on its journey to the top, giving many luxury brands a run for their money when it comes to design, features, reliability, and more. Although Lexus arrived much later than Cadillac, the brand has still enjoyed its fair share of firsts, like the first luxury hybrid vehicle, which arrived in the early 2000s. Due to the brand's enhanced design and extreme performance, Lexus has been catapulted to the top rather quickly in its 30+ years on the market.
Is Cadillac or Lexus Better?
When it comes to which luxury competitor is better, it's a tough choice, but with Cadillac's long-standing reputation of excellence, coupled with its versatile lineup of luxury vehicles, we place Cadillac ahead of Lexus. Another reason for this decision is the fact that Lexus, like Toyota, has had a fair amount of recalls in recent years, which has caused a slight decline in the brand. Having been on the scene a fraction of the time, Lexus still has a lot to prove when it comes to brand longevity.
Cadillac has been a household name for generations, allowing its vehicles to advance with the times, evolve, and become the luxury name that it is today. If you're looking for a superior vehicle that offers ultimate style, elegance, and options, Cadillac is a trusted name that won't disappoint. Experience an elevated ride with all the luxury accents available in Cadillac models and enhanced power with a solid lineup of engine options, designed to make your journey more advanced in every way.
Shop Colonial Motor Mart: Your Go-To Cadillac Dealer in Indiana, PA
Shopping for a new or used Cadillac? Colonial Motor Mart is your top source for your next vehicle! With over 70 years of experience serving Indiana and the surrounding areas, our team is ready to help you find your next car, truck, SUV, and more. Stop by and visit our impressive lot and explore our remarkable selection of high-quality vehicles. If you're looking for your next luxury vehicle, let the Colonial Motor Mart team help you see why we're your top Cadillac dealer in the Indiana, PA area.