Baby on Board? Best Vehicles for First-Time Parents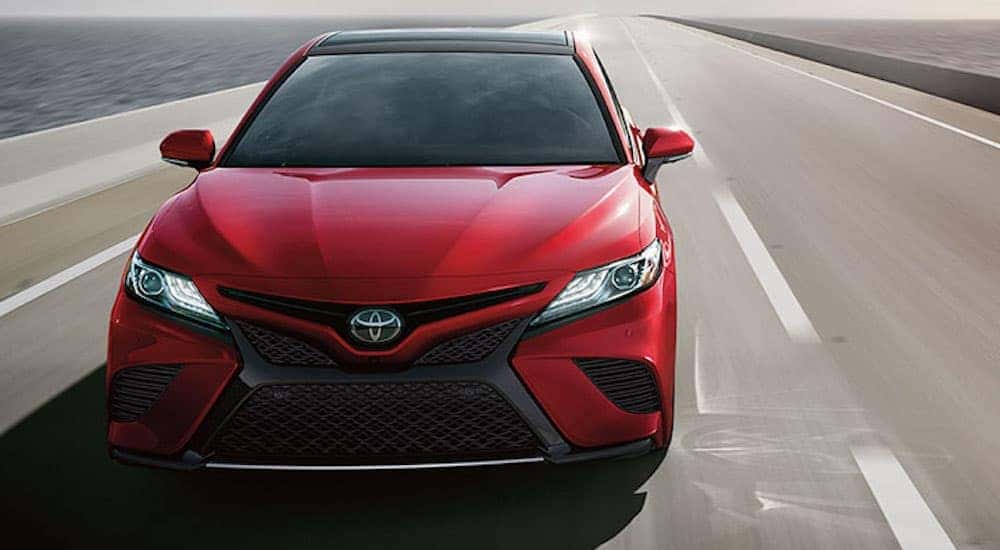 The anticipation grows as you anxiously await meeting the adorable new addition to your family, and as you prepare for their arrival, many aspects of your lifestyle will need to be addressed. From setting up the nursery to gathering all of the necessary supplies, welcoming a new baby into your home means a lot of changes… in the best possible way. One of the elements of your life that may need to change is your vehicle, especially since you're going to be transporting a lot more gear in addition to your precious cargo, and that two-seater may not be practical anymore. With all of the gear, toys, and gadgets you're buying for your new family member, money may be on your mind, prompting you to become interested in used vehicles, especially if you're not sure what to expect when transporting your little one. Searching for "used car dealer near me" may result in even more stress, as there are a lot of options, but rest assured that Colonial Motor Mart has you covered with some of the best sedans and SUVs for car seats, families, baby necessities and more.
Best Used SUVs for Families
When you're shopping for the perfect vehicle for your growing family, convenience and practicality dominate your decision. Not only will you need to be able to fit everything you're hauling along with you into your vehicle, like strollers, diaper bags, and your little one's favorite blanket, you'll also need plenty of room to accommodate a car seat. Being able to get your car seat fastened in easily and efficiently, as well as removing it without a struggle, are key elements to finding the right car to match your new role as parents. SUVs are top options for new parents due to the fact that they offer loads of space, safety features, and many convenience elements designed to make family life easier on the go. With plenty of space to accommodate everything you now need to bring with you, SUVs are common replacements for the age-old selection of minivans that, to some parents, are anything but cool.
Among our top favorite SUVs include the 2019 Honda Pilot, which offers seating for eight with ample room to get a car seat in and out quickly, plus a powerful engine that offers excitement wherever you travel. It's also equipped with the Honda Sensing suite of safety features standard, which provides access to lane-departure alerts, adaptive cruise control, and more, perfect for the sleep-deprived new parent who is more than a little nervous about traveling with their new family member. Another strong option for first-time parents is the 2018 Ford Expedition, ready to deliver a smooth, controlled ride, ideal for napping newborns, plus an impressive array of tech features designed for family fun. Smartphone integration, as well as a 4G LTE WiFi Hotspot and access to all of your favorite apps, makes any journey more enjoyable for parents and kiddos alike.
The 2019 Subaru Ascent has been a family favorite for years, with newer models among some of our favorites. Like many modern cars, the 2019 Ascent is armed with the LATCH system to secure a car seat in the second row. This system anchors the car seat down with a series of reinforced materials instead of merely a seatbelt, which makes your baby's journey more secure. Other SUVs offer what's called "car seat safe tilt" abilities, allowing passengers to gain access to the third row. This feature is found in the 2018 Chevy Traverse and the 2014 Nissan Pathfinder, which are also top picks when it comes to baby-friendly SUVs.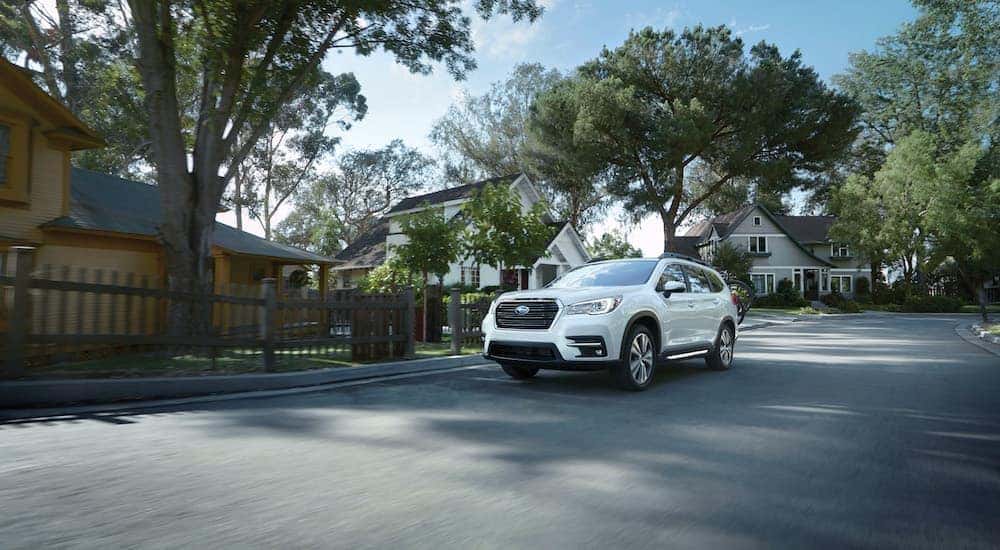 Best Used Sedans for Families
Many first-time parents believe that once a baby is on the way, they'll need to upgrade to a large SUV or minivan, but that isn't always the case. There are plenty of sedans available to offer you everything you need to be able to travel with your little one in comfort and with confidence. The 2020 Toyota Camry is the ultimate family car, sporting a roomy interior, multiple powertrains to choose from, and a spacious trunk that is perfect for storing strollers, diapers bags, and anything else you need to bring with you when you travel. Opt for the hybrid model for enhanced efficiency, which is especially helpful for all your baby's doctor's appointments, last-minute diaper runs, and any other surprise trips you need to make. With the unmatched reliability of a Toyota, paired with all of the safety features you get to enjoy, there's no better used sedan out there that can handle your growing family quite like the 2018 Camry.
Another favorite of ours is the 2017 Nissan Maxima, offering up incredible legroom and athletic performance. With a spacious interior offering loads of storage options, maneuvering the car seat in and out of the back seat while also having room to store must-have baby items is a breeze. And with a smooth, sturdy ride, you'll be able to take your baby anywhere in maximum comfort. We also love the 2017 Honda Accord, an IIHS Top Safety Pick, for offering up superior safety features, as well as a celebrated reputation for reliability and efficiency.
Other Used Car Options for Families
In addition to sedans and SUVs, minivans continue to rank high on the list of options, and with all of the outstanding features within, they're definitely worth a closer look. There is no denying the absolute practicality that resides inside a used minivan, and for too long, parents have been afraid of the stereotypes that go along with minivans, thinking that once they drive one, they're suddenly old and uncool. Well, coolness aside, there's nothing better than a minivan to transport your kids, especially as they grow up and life gets busy. One of the best options on the road today is the 2019 Chrysler Pacifica, perfectly designed with the modern-day family in mind, with Stow' n Go seating and tons of space to fit car seats, strollers, gear, and more without sacrificing comfort. Plus, with a plug-in hybrid model available, you'll never miss a beat when you're traveling in the 2019 Pacifica.
A used 2018 Honda Odyssey is also a strong option for first-time parents, especially those who plan on adding more members to their family. Folding third-row seating creates the ultimate space for storing more gear, and with the ability to secure a car seat in the second or third row, the 2018 Odyssey makes it easy to transport your growing family from everyday errand running to family adventures. Plus, with CabinWatch and CabinTalk features available, keeping an eye on your passengers is effortless. In addition to all of the convenience you'll find within, knowing that the 2018 Odyssey has your back with standard safety features across all trim levels makes traveling anywhere better. We also love the 2017 Toyota Sienna, armed with loads of contemporary style, available all-wheel drive, and room for all, showing you that when you want a minivan that can do it all, the 2017 Sienna won't let you down.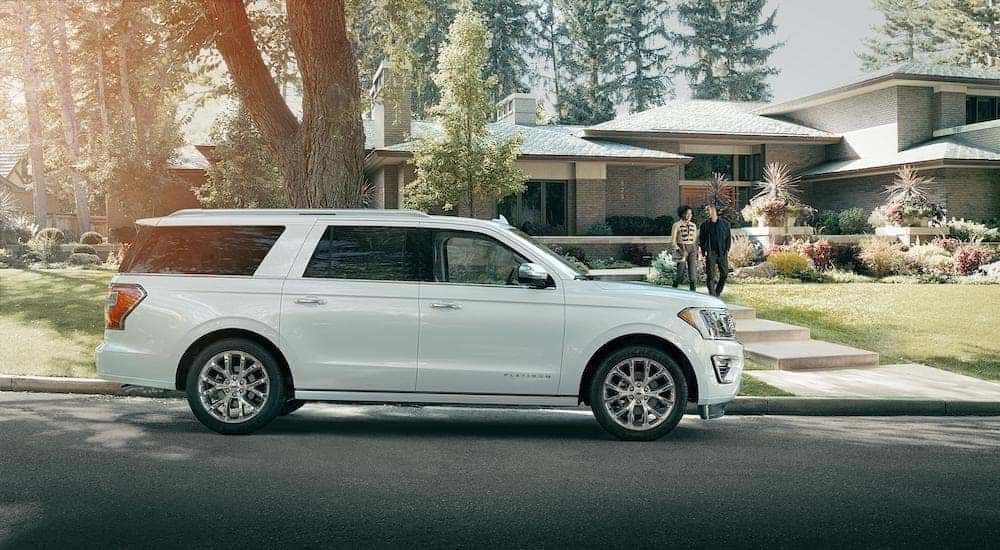 Putting Families First
Parenthood is full of surprises, which means the car you drive should enhance the entire experience, not take away from it. At Colonial Motor Mart, we understand what new parents are looking for when trying to find the ideal car as they embark on a new chapter in life. That's why we have a remarkable inventory of used SUVs, sedans, minivans, and more on our lot, ready to bring convenience and practicality to your family. From the roomiest options to help you get the car seat out easily to the latest safety and convenience features built for parents and kids, there's a model on our lot that's waiting to drive home with you. As you prepare for your new arrival, be sure to find the right car to make your travels easier, and despite all of the long nights ahead, you're in for one of the most magical rides of a lifetime, made better with the help of a vehicle that puts families first.