8 Hidden Gems at Your Used Toyota Dealership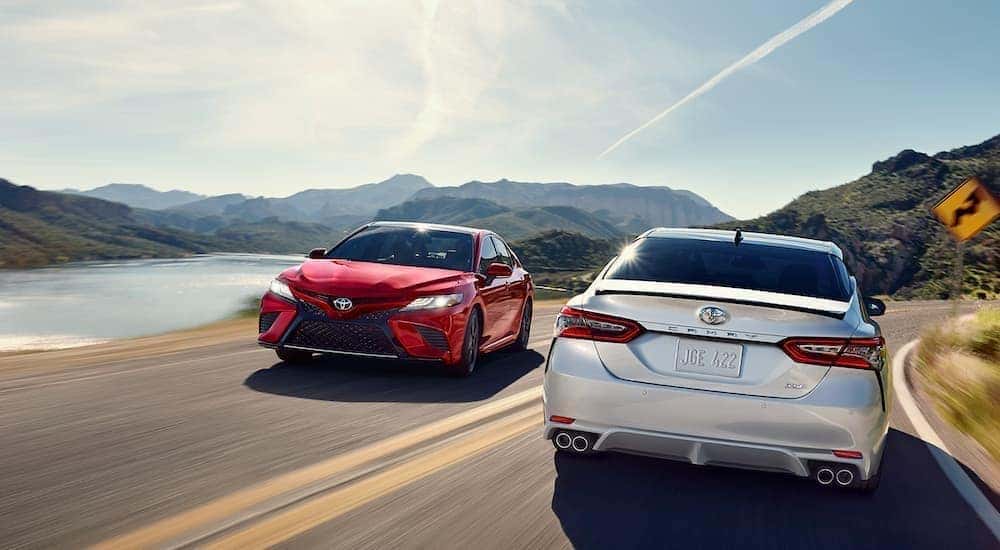 Have you ever wondered if there's more to be found at a used Toyota dealership than just last year's models? While it's true that a good Toyota dealership will have plenty of used models from recent years, there is so much more to be found at a good dealership than cars that are just a few years old. In fact, there are some pretty interesting treasures that are just waiting for you to discover them.
Whether you're looking to get an affordable first vehicle for your teen or college student, or you're looking to begin investing in antique and classic cars, it's definitely worth driving down to your local dealership and seeing all the used vehicles they have to offer. Toyota has been around for more than 80 years. That's a lot of used cars!
The Most Popular Toyota Vehicles of All Time
When you've been around as long as Toyota, you're sure to put out some pretty exceptional vehicles. In the last eight decades, there has been pretty heavy interest in some particular Toyota models. So what have been some of the most popular Toyotas of all time, and what exactly attracted people to these specific models?
#1 – The Toyota Prius
One of the most popular Toyotas of all time has definitely been the Prius. In many ways, the Prius ushered in the era of hybrids and green vehicles. Since its debut in 1997, this efficient vehicle has been taking the world by storm. The most popular Prius models are those that came out between 2004 and 2009, mostly because this is the time that other automotive brands really began taking hybrid and green vehicles more seriously. However, every Prius model has certainly made its mark on the world.
#2 – The Toyota Supra
If you're familiar with classic or antique cars, you're likely familiar with Toyota's popular sports car, the Supra. The 1993 A80 Supra was particularly popular and car enthusiasts all over still drool over this baby. While Toyota recently brought the Supra back in 2020, the jury is still out on whether the new version lives up to the legacy of the original. If you do find a used Supra in good condition, be sure you hold onto it because there is certainly nothing quite like Toyota's iconic halo car.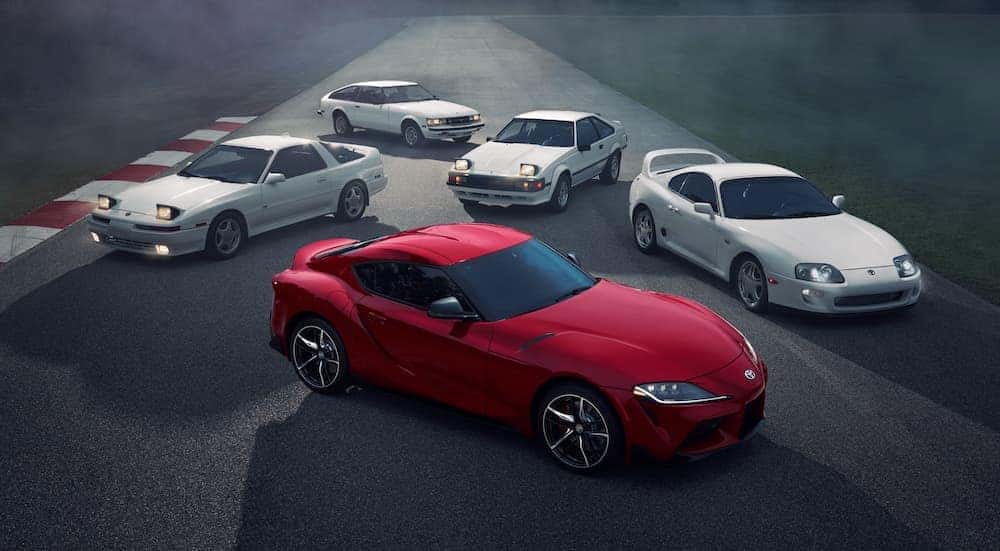 #3 – The Toyota Camry
One Toyota that has been around for almost 40 years and is still available today is the Toyota Camry. The Camry has a longstanding history of being one of the most reliable and dependable cars in the world, and it's even affordable to boot. In fact, in 1997, the Camry was the first-ever Toyota to become the best-selling car in America, and the Camry has remained the top midsize model on the market ever since. Whether you're into classic cars or modern cars, you're going to run into the Camry.
#4 – The Toyota RAV4
As America moved from sedans to SUVs, Toyota led the way, and the RAV4 has been the best-selling SUV in America for years. The compact model was first introduced back in 1994 and is now in its 5th generation. Over the years, the RAV4 has evolved along with the market, slowly transforming from a rugged off-roader to a comfortable family vehicle with powerful and efficient hybrid options. In fact, the only current Toyota model that is faster than the new RAV4 Prime is the Supra!
#5 – The Toyota Celica
While it may have been overshadowed by the more powerful Supra, Toyota's best-selling sports car was the Celica. In fact, the Supra was originally just the top trim of the Celica! First introduced in 1971, the Celica was produced for over 30 years before finally being discontinued in 2005. Over that long production run, the Celica won many races and even made a name for itself in off-road rally with the all-wheel drive Celica GT-Four. The incredible reliability of the Celica means you can still find them at used car dealers across America.
#6 – The Toyota Hilux
Another famous off-roader from Toyota is the iconic Hilux. This unbelievably rugged pickup truck can be found in the most challenging environments around the world, from the Australian Outback to the African Sahara. While the Hilux name was phased out in America back in the 1970s, the closely related Toyota Tacoma can be readily found at used car dealers and makes a great adventure vehicle.
#7 – The Toyota Sienna
If you're looking for a high-quality and extremely dependable minivan that won't break the bank, you've likely come across the Toyota Sienna. Due to Toyota's long history of producing dependable and reliable vehicles that hold their own for several hundreds of thousands of miles, the Sienna is a fantastic used vehicle for the family on a budget. The Sienna was first introduced in 1998, and no matter which used model you end up with, you're in for one of the best minivans of all time.
#8 – The Toyota Land Cruiser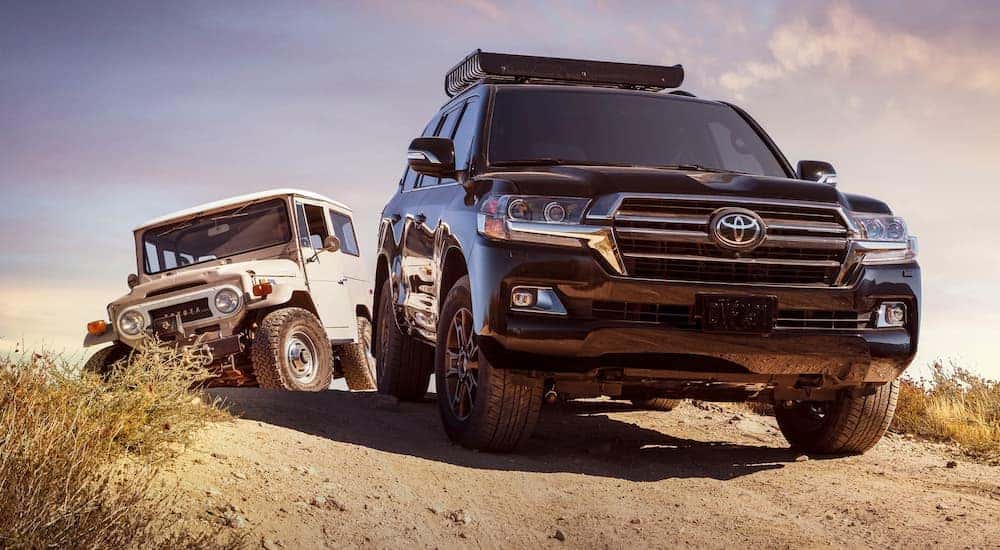 Toyota's Land Cruiser was launched back in 1951 and is still holding strong today. However, those earlier models were quite something. They were one of the first everyday off-roading vehicles and were specifically marketed to compete with the Land Rover and Jeep. The Land Cruiser has a longstanding history of being reliable and dependable both on and off the road. If you are one who seeks adventure, you'd be happy to find any model year of this iconic vehicle.
Eight Decades of Incredible Vehicles
There are thousands of other used Toyotas running around our streets and our classic car shows. There's no question that Toyota is one of the best-loved automotive makers of all time. If you're in the market for a used car, you can't go wrong when you go with Toyota. Maybe you'll be lucky enough to find one of these classic and iconic vehicles available for sale, or maybe you'll be happy enough to enjoy the quality name that is Toyota with one of their newer, modern vehicles. Whatever Toyota you choose to go with, you're sure to love it for many years to come.
How Can Colonial Motor Mart Help You?
Are you ready to take the next step in your car buying journey? If you're in the market for a used vehicle, there is no better place than Colonial Motor Mart. We are happy to be serving the great people of Pennsylvania, and we are excited to provide you with the best inventory of used cars on the automotive market.
When you shop at Colonial Motor Mart, you'll be getting exceptional service from our top-notch team of experts. Not only that, but you'll also have access to all of our premium services and amenities. For example, all Colonial Motor Mart customers will have the peace of mind that comes with knowing they always have a team of honest, certified technicians at their disposal. Whether your vehicle needs routine maintenance or a little assistance with a larger issue, we've always got your back.
So what are you waiting for? Come and see why Colonial Motor Mart is the best used Toyota dealership on the East Coast. Explore our used vehicle inventory today!