What We Can Expect from the 2021 Mitsubishi Outlander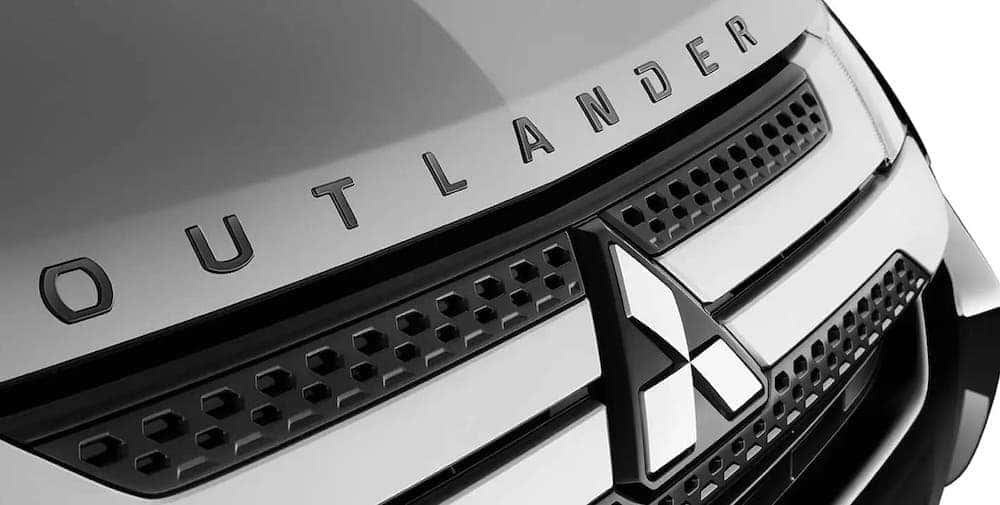 With the success of the 2020 Mitsubishi Outlander, Mitsubishi Motors has moved on to develop the new 2021 Mitsubishi Outlander, a successor to a vehicle that received wide-spread praise from both harsh critics and long-time fans alike. At Colonial Motor Mart, our Mitsubishi dealers are tapped into all of the latest news from this prolific manufacturer. As such, we know plenty about what we should be able to expect from the 2021 Mitsubishi Outlander set to release sometime later this year. The 2020 Mitsubishi Outlander fell in line with the Mitsubishi SUVs of the past, offering an experience behind the wheel that was undoubtedly capable and versatile when put to the task, but at the same time was conscious of fuel consumption and weight. What resulted was an SUV that could satisfy all kinds of drivers. Fortunately, we can expect more of the same from the 2021 Mitsubishi Outlander, which we're waiting for with much anticipation.
2020 Outlander Power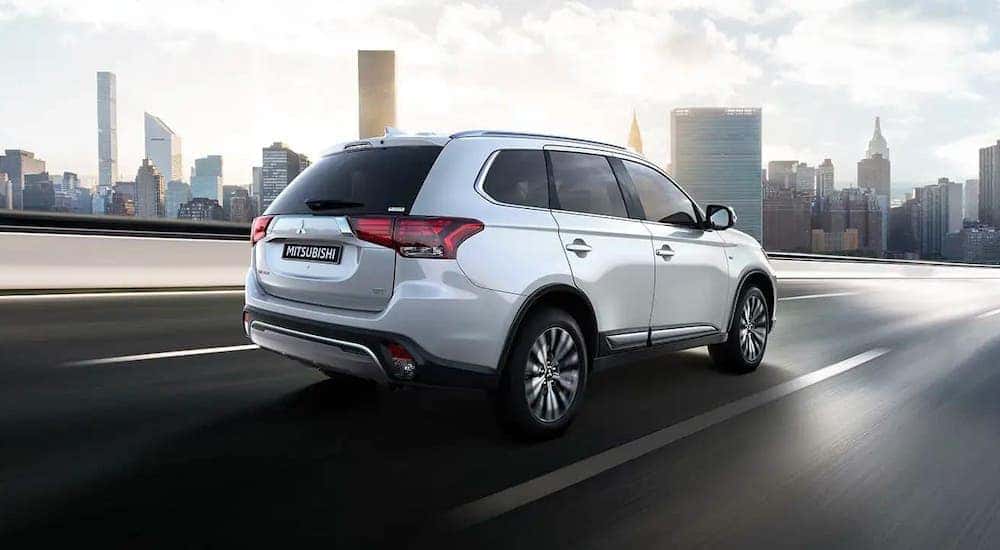 When it comes to advancing on the successes of the 2020 Mitsubishi Outlander, Mitsubishi Motors developers have their work cut out for them. The 2020 Mitsubishi Outlander rolled off of the factory floor and into showrooms across the country with plenty of pomp and circumstance. The Outlander is a vehicle that's been hitting the pavement and the occasional off-road trail since as far back as 2003, so Mitsubishi Motor manufacturers had a lot to live up to, and many would agree that they met the challenge with brilliant ease.
The 2020 Mitsubishi Outlander is an SUV that comes in a variety of trim configurations, including the ES, SE, LE, SP, SEL, and GT. With so many trims to choose from, customization is pretty big in the 2020 Mitsubishi Outlander, which is certainly a good thing when you consider competitor models that give buyers only a few options to choose from. This customization shows itself when you take a look at the engine specs. While other models may only have a single four-cylinder option, the 2020 Mitsubishi Outlander offers both a four-cylinder and six-cylinder variant.
A vast majority of Mitsubishi Outlander models seek power from a 2.4-liter inline-4 engine that churns out 166 hp and 162 lb-ft worth of torque. This base engine has a lot of oomph to it and is assisted by a CVT and a front-wheel oriented drivetrain. Although, if you desire a bit more muscle behind that tap of the accelerator, you'll find it in the 3.0-liter V6 engine that is responsible for 224 hp and 215 lb-ft worth of torque. On top of all that, no matter what engine option you go for, you can enjoy the capability of an all-wheel-drivetrain. Fuel economy is already pretty good in the Mitsubishi Outlander, with base models getting 27 MPG combined, and six-cylinder variants getting 22 MPG combined. Although, if you want a boost to your fuel-range, you can take advantage of the plug-in hybrid, which with battery and electric motor assistance, can garner 74-MPGe.
Inside the 2020 Outlander
The 2020 Mitsubishi Outlander may have some pretty solid power delivery and powertrain options, but if you step inside, you'll find a whole lot more at your disposal. For starters, the 2020 Mitsubishi Outlander sports three-rows of seating and enough space for seven total. All of that extra space equates to a total of 63.3 cu.ft of cargo room when all the rear seats are folded flat.
While the spacing is impressive, it's the tech that's attracted a lot of buyers. Base models come well equipped with a 7.0-inch infotainment touchscreen that offers Bluetooth connectivity. Higher trims come with a whole lot more, adding Apple CarPlay and Android Auto integration, keyless ignition, heated front seats, and a slew of active safety features such as automatic emergency braking and automatic high-beam headlights.
All of these characteristics combined made the 2020 Mitsubishi Outlander quite the success, and it only makes sense that both critics and fans are curious about what's coming for the 2021 model. Fortunately, we've kept our finger to the pulse. We have a few tidbits of information that show how Mitsubishi is doing a lot to change this highly-acclaimed SUV dramatically, for the better.
A Change of Pace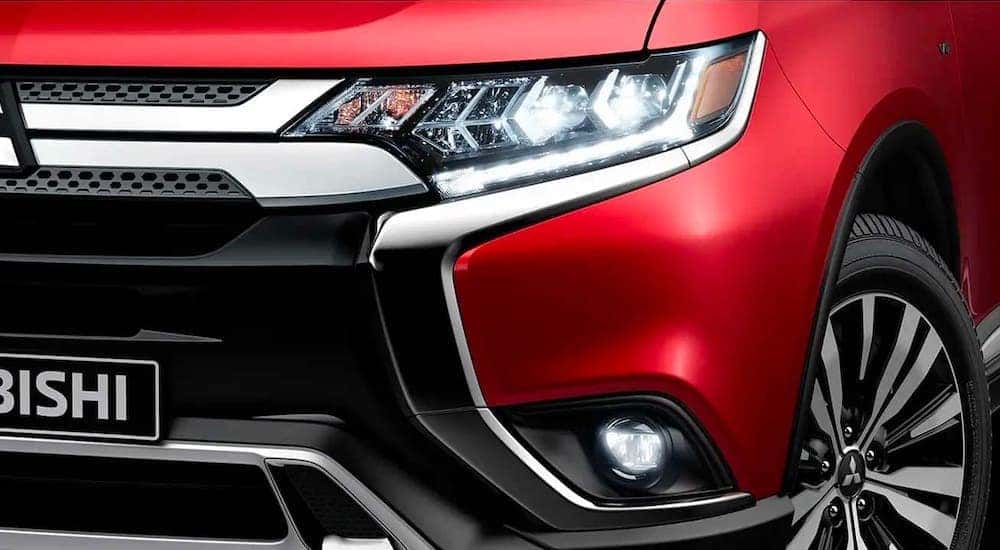 The first leaked photos of the 2021 Mitsubishi Outlander showcase an SUV that looks quite different from what we're leaving behind in the 2020 model year. While camouflaged in the images, the 2021 Mitsubishi Outlander is clearly very different in design with its boxy front end, narrow headlights, larger grille, and narrower overall styling. While narrower in size, our experts suggest that the new Mitsubishi Outlander may be much larger than outgoing models, which is undoubtedly a plus should they continue to offer those three-rows of seating.
While the full lineup of powertrains is still something of a mystery, we can expect some significant changes. What we do know is that the 2021 Mitsubishi Outlander PHEV will utilize a 126 hp 2.4-liter naturally aspirated four-cylinder alongside two electric motors that will output 93 horsepower. The battery pack accompanying this fuel-sipping powertrain is expected to be rated for 13.8 kilowatt-hours, which is sure to expand just how long the new Mitsubishi Outlander can run on electric only.
Initial photos from the 2021 Mitsubishi Outlander's interior shows off a sleeker, more modern styling. A large instrument panel will make up a lot of the center console, and as to be expected, everything will be touch-activated. And due to the increased size of the upcoming Mitsubishi Outlander, all passengers will enjoy a much roomier cabin. Speaking of cabin size, buyers will have the option to choose from either a five or seven-seat configuration. As a result, you can tailor your vehicle to either specialize in cargo or passenger carrying.
Technology is getting a massive bump in the 2021 Mitsubishi Outlander. While we don't quite know what features will go where in the trim lineup, we can expect the addition of features like adaptive cruise control with stop and go, lane-keeping assist, a digital rearview mirror, and a surround-view camera system.
It's clear that the 2021 Mitsubishi Outlander is going to be a genuinely remarkable SUV, advancing on the foundation already established by the 2020 model. Drivers can expect greater fuel economy, bigger power, better technology, and a much more spacious cabin. While we still have a lot to learn about the newest Mitsubishi flagship SUV, based on what we've already seen, we're pretty excited.
Join in the Excitement at Colonial Motor Mart
At Colonial Motor Mart in Indiana, PA, we're all about keeping you in the loop with all of the latest Mitsubishi news. Our goal is to ensure that you have all the information you need to purchase the car of your dreams. That said, we also work tirelessly to ensure our car buying process is as smooth, seamless, and stress-free as possible. From the moment you step behind the wheel of one of our vehicles for a test drive to the last slip of signed paperwork, we put your interests, needs, and expectations first. We strive to earn your complete satisfaction and pride ourselves in making your dealership experience a truly memorable one. At Colonial Motor Mart, we make your car buying dreams a reality.