Western Pennsylvania Values (For Used Cars)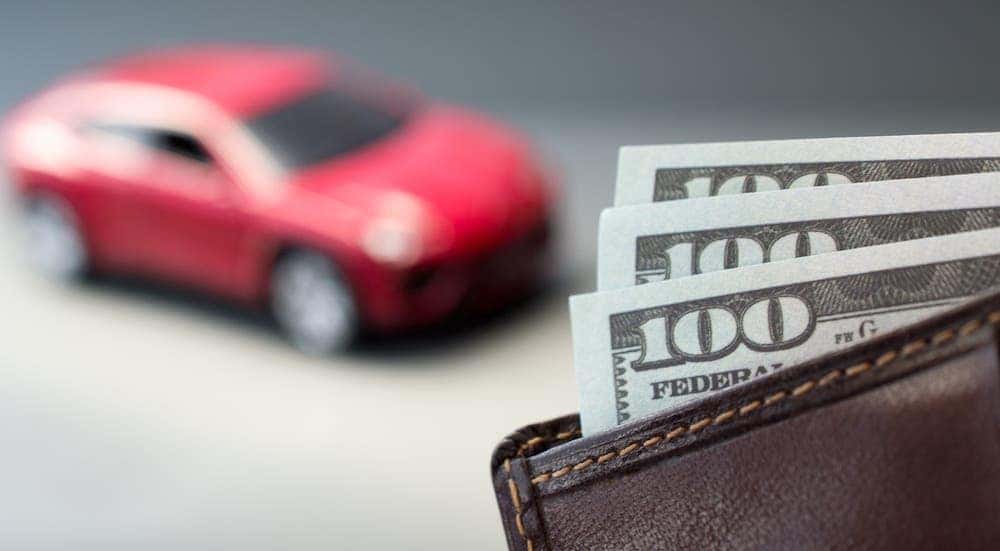 Indiana, the eponymous city of Indiana County, holds the distinction of being the Christmas Tree Capital of the World and home to both legendary actor Jimmy Stewart and the Crimson Hawks of Indiana University of Pennsylvania. Not bad for a city with a population of fewer than 15,000 people. Christmas trees and Jimmy Stewart should remind you of family and values, and we think that's appropriate since Indiana is also the location of Colonial Motor Mart. If you've been searching "used car dealership near me" online for the perfect car dealership, you've arrived at the right place. Colonial has been family owned for 70 years and prides itself on transparency and fairness, so we like to think we represent Indiana the same way.
When shopping at your local used car dealership, arguably, the single most important goal for your purchase is vehicle reliability. Your prospective car is new to you, but it's seen a few things on the road already. And this is why we guarantee every car that we sell with our Warranty Forever program. (We have other great benefits as well). No matter what your tastes or preferences are, we have new cars from six manufacturers (Cadillac, Mazda, Mitsubishi, Nissan, Toyota, and GMC, more if you count used models).
Are you a George Bailey or a Clark Griswold?
Any self-respecting local Pennsylvanian celebrating Christmas in Indiana County wants to pick a tree worthy of the Christmas Tree Capital of the World. And it would be best to have a pickup truck to haul that beautiful tree the neighbors will be jealous of, wouldn't it? People who drive pickup trucks tend to fall into two camps when it comes to style preference. Fortunately, we have both styles available in a variety of models.
Some pickup drivers prefer to go with a sleeker mid-size truck that can do a variety of things. This could be most famously exemplified by a classic Toyota truck like the Tacoma. We think this would work well for someone like George Bailey (Jimmy Stewart's character in the Christmas classic It's a Wonderful Life). We know he prefers a tasteful, elegant tree that is just a little bit taller than Donna Reed. The Tacoma is there to move stuff when you need it (up to 70 inches of flatbed space), and ready to comfortably handle suburban roads when you need to drive the kids to soccer practice.
The other camp of pickup drivers tends to be loyal to the big bruising American style of trucks that boast huge hauling capabilities. The GMC Sierra Denali is a perfect example of the big rig that could carry the absolutely biggest tree anyone has ever seen in a living room. You know, an unnecessarily large tree that reminds neighbors and guests of the Rockefeller Center tree. A tree that the great Clark Griswold of "Christmas Vacation" fame would be proud to choose. Just like the saying, "if you're gonna pick a tree, be a Griswold." For a truck that can tow just over 5 tons (the 2020 is the best in class V8 for horsepower and torque), we feel that Clark would be very happy stepping into this beast.
Road Trip!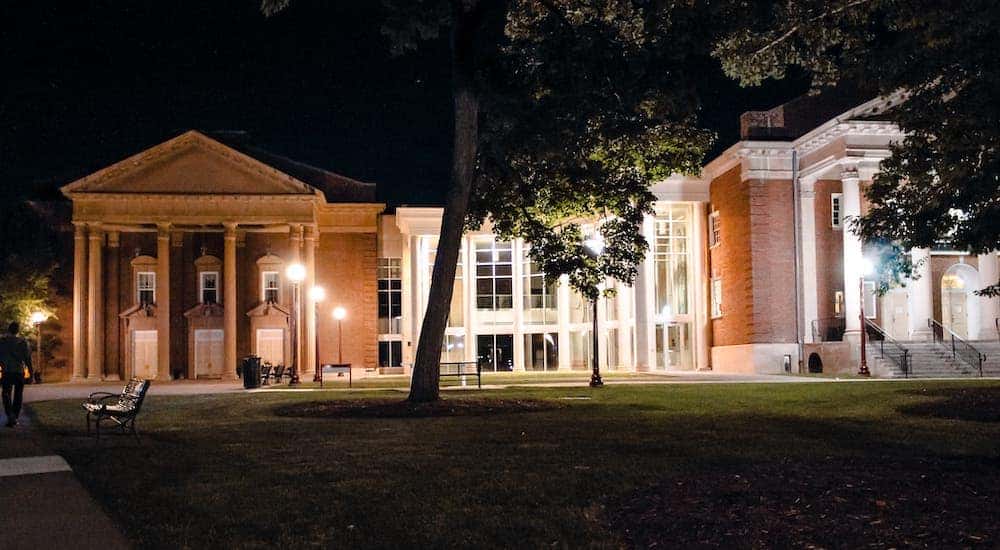 Let me give you a very likely scenario. A group of IUP students (aka Crimson Hawks) are taking a road trip for the weekend to get their mind off their studies and blow off some steam. The plan is to drive due north to the Groundhog Zoo (home of Punxsutawney Phil), then southwest to Pittsburgh to the childhood home of Hall of Fame quarterback Dan Marino, and finally back home to conclude the trip at the Jimmy Stewart Museum in Indiana. Ok so maybe it's not exactly where college kids would choose to go, but it could happen! So exactly what kinds of cars would be best for a road trip across PA?
If you and the crew are without a mobile home or a touring bus, you might want to check out some of the varied options in the SUV line at Nissan Colonial. Nissan produces one of the most impressive lineups on the SUV market, including the Armada, the Pathfinder, and the Rogue (from large to compact).
The Rogue is consistently at the top of its class and is capable of fitting five students comfortably (even if the three in the back have all packed on the customary freshman fifteen). Nissan calls it "street-savvy, road trip-ready." The Pathfinder and especially the Armada can take on more peeps and more luggage if the gang wants to squeeze in a little more cargo. With a powerful V8 engine, the Armada can easily transport eight passengers and all of the backpacks and coolers that go with them.
So what if the road trip is just for a party of two? You and your trusty wingman want to head over to Pittsburgh for a Steelers game, or you and the love interest are driving all the way to the Poconos for a quiet getaway. In that case, something sporty and fun to drive would be ideal, like one of the classic roadsters, the Mazda Miata. (In a perfect world, you would make that trip in a convertible trim with a manual shift, right?). Maybe a more practical approach to a long road trip would factor in fuel efficiency, in which case you may want to consider the Mitsubishi Mirage, "America's most fuel-efficient non-hybrid compact car." All of these are options you can find in Indiana at Colonial Motor Mart.
Don't Break Down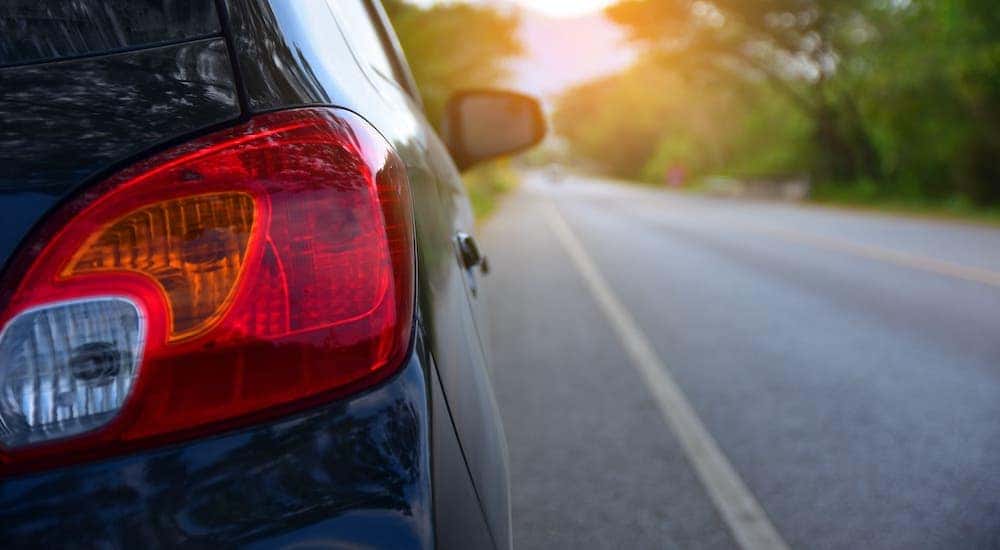 It could probably be considered a movie cliche-the car that overheats on the lonely two-lane highway in the middle of the dusty southwest. Or the flat tire on a farm road in Texas. Now Pennsylvania may not be quite as remote or vast, but it contains plenty of space to get plenty lost. Much of Western PA consists of sparsely populated areas with long stretches of road. And that's why your choice of local dealership is so important; you don't want to be sold a bill of used goods that leaves you stranded in parts unknown.
In addition to the Lifetime Warranty, you will also receive lifetime state inspections and a 48-hour money-back guarantee, as well as a free car wash, free shuttle service, and pickup and delivery within 15 miles. This is the cherry on top for your peace of mind.
Colonial Motor Mart only sells vehicles that will live up to our name. Every car we sell, new or used (under 100,000 miles), comes with our Warranty Forever program. This program comes with a lifetime powertrain warranty, which in turn provides you with a worry-free guarantee when you drive off the lot. Be sure when you're driving on that creepy backroad in the middle of the night that reminds you of that horror movie-that you remain driving and not stalled and alone on the side of the road.