Things to do in Pittsburgh (At Home)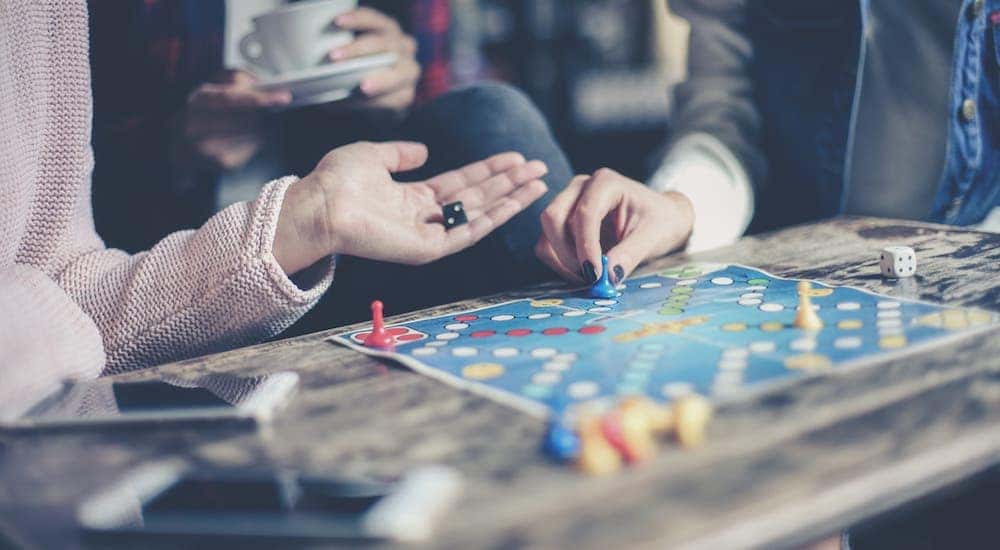 Due to health concerns, please be aware that locations may be closed or operating differently. Be sure to check the business website for further information and updates.
Few cities have as much to offer as the Steel City, from great sporting events with the local Steelers, Penguins, and Pirates, to art from local hero Andy Warhol and the world-renowned Pittsburgh Symphony Orchestra. But sometimes you just need a night in. At Colonial Motor Mart, we understand this perfectly. We are conveniently located in nearby Indiana, Pennsylvania, and stand ready to serve all of your automotive needs and pass off some friendly tips on fun activities you can do at home while supporting the local community. So, if you are looking for something fun to do in Pittsburgh, PA, we have some wonderful ideas to keep you and whomever you are at home with, entertained for days on end.
Life-size Jenga Set
Who doesn't love Jenga? There is nothing like the thrill of taking turns removing wooden pieces to build the structure of blocks even higher until the entire structure comes crashing down on the table. I've spent hours playing this, and still can never guarantee a win. Of course, that might have to do with the Yuengling Black and Tan I'm drinking while I play this.
Now, if you'd like to take this game to the next level, how about building a life-size Jenga set for you and your family? Sounds crazy, right? Well, not as crazy as the folks at Caterpillar, who demonstrated their equipment with a huge set of Jenga blocks.
If you haven't seen it, here is a video of the event:
Wasn't that awesome? However, this might not be something to try at home unless home to you is a lumberyard, and you have some heavy machinery lying around. Since I'm guessing that's not the case, how about something bigger than the box the Jenga set came in but smaller than your house?
Here's how you do it:
You need 54 one-foot 2X4 wooden boards, some f2 fine grain sandpaper, a set of wide paint brushes, and a can of varnish. You might also want to get a drop cloth if you are going to work indoors.
Take each 2X4, sand down the edges until they are smooth, making sure that there is no risk of anyone getting a splinter. Then place an even coat of the varnish, making sure you get all areas of the 2X4 covered. Allow the varnish to dry overnight.
Now, build your Jenga base structure, and take turns trying to make it higher. One safety word of advice: play this outside in your yard or in a basement, since you don't want the structure to fall on any furniture or other valuables. Also, make sure to wear safety goggles when working with the wood and varnish. Finally, when playing, make sure that each player keeps a safe distance away from the Jenga structure to avoid getting injured.
A great place to buy all the materials you will need is Busy Beaver, which started business in 1962 as a lumberyard. Busy Beaver is conveniently located at 3130 William Pitt Way in Pittsburgh. Call ahead to order your parts, and make sure to ask for 54 one-foot 2X4 boards. Don't forget to order safety goggles if you don't already own a pair. Then head home and let the fun begin!
A Homemade Signature Sandwich
People from all over Pennsylvania and Ohio come to The Burgh to sample the Almost Famous sandwich at Primanti Brothers. This delicious sandwich is not like any other, and benefits from the fact that it can be made with all different sandwich meats to fit even the pickiest person's taste.
Primanti Brothers has five convenient locations all around Pittsburgh, including 2 Market Square downtown, 46 18th Street in the Strip, 1832 East Carson Street on the South Side, 3803 Forbes Avenue in Oakland, and 5491 Penn Avenue in East Liberty. If you can't get to these locations, don't fret. Now is the perfect time to try your hand at making your own Almost Famous sandwich.
The ingredients for the Almost Famous are fairly extensive, but you should have no problem finding them at a local supermarket. Some of our local favorites include Market District Supermarket at 5550 Centre Avenue in Shadyside, Shursave IGA at 4401 Liberty Avenue in Garfield, Giant Eagle Supermarket at 1901 Murray Avenue in Squirrel Hill, and Whole Foods Market at 5880 Centre Avenue in Shadyside. Call ahead to make sure they have the ingredients you will need as well as to find out about store hours.
To make several sandwiches you will need a loaf of sliced Italian bread, one large ripe tomato, one half-pound of coleslaw, one pound of sliced cheese, preferably provolone, four potatoes, one pound of the sandwich meat of your choice, and one bottle of vegetable oil.
One of the best aspects of the Almost Famous is that it does not require a specific kind of meat like a Cubano or Reuben, so feel free to experiment. You can use roast beef, turkey, ham, pork, chicken breast, corned beef, or my favorite pastrami.
Wash, peel and cut your potatoes into thick strips. Dry them, season with salt and pepper, and then fry your potatoes. You can use an air fryer or deep fryer if you have one. If not, feel free to use a skillet or other frying pan with some of the vegetable oil. After making your French fries, place them on paper towels to remove excess oil. Next, thinly slice your tomato.
Now it is time to assemble your sandwich. Start with one slice of Italian bread, and fold five to six slices of the meat as the bottom layer. Add two slices of cheese, and then top with a heaping handful of the French fries, enough to cover over the cheese. The heat will melt the cheese nicely, so you don't have to worry about pre-melting the cheese yourself. Add a scoop of the coleslaw before putting on the top slice of Italian bread.
Feel free to add a condiment of your choice. I prefer spicy brown mustard, but you can also use Dijon mustard, honey mustard, ketchup, mayo, barbecue sauce, or any combination. Serve with the beverage of your choice. This would make the ideal meal after an intense game of giant Jenga.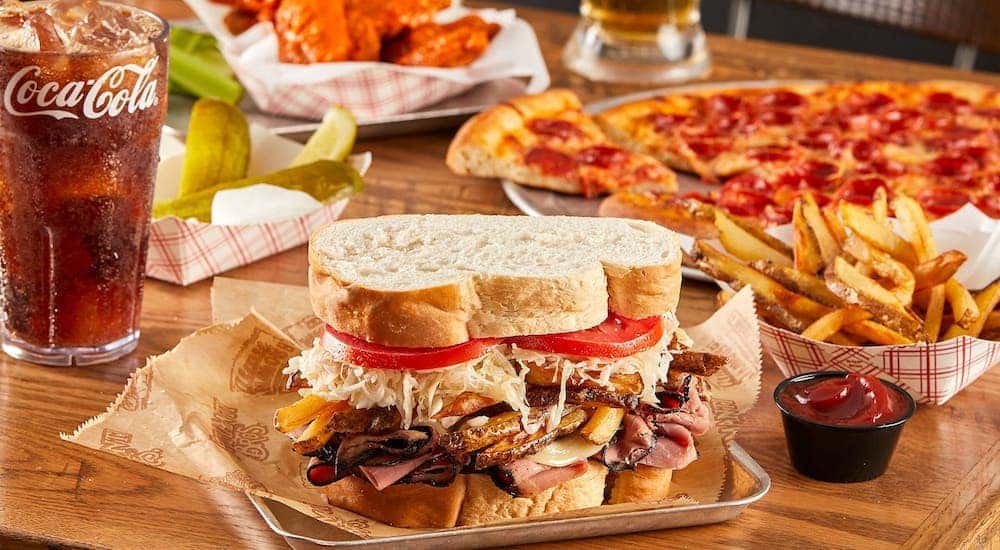 Game Night with Family and Housemates
One of the things my family has always enjoyed is a weekly game night. We have had marathon games of Catan, Monopoly, Hedbanz, Strat-O-matic Baseball, and Ticket to Ride. Game manufacturers have even added special versions of everyone's favorite games.
If you love Game of Thrones, you can get a great version of Risk or Clue set up with this great show in mind. Are you a horror film fanatic? Then check out the special Trivial Pursuit for horror movies. Monopoly has come out with a line of specialty games, including Bob's Burgers, Riverdale, and Firefly.
If you love the Harry Potter universe, you can build an entire game night around Clue, Scrabble, Trivial Pursuit, and Codenames, all designed around the Hero of Hogwarts. If you don't already have these games, you can get them from Kards Unlimited at 5522 Walnut Street in Shadyside.
I am sure that with these and other ideas, you and your loved ones will be able to have the perfect night in, while still supporting the local community.