The Many Benefits of Buying a Used Vehicle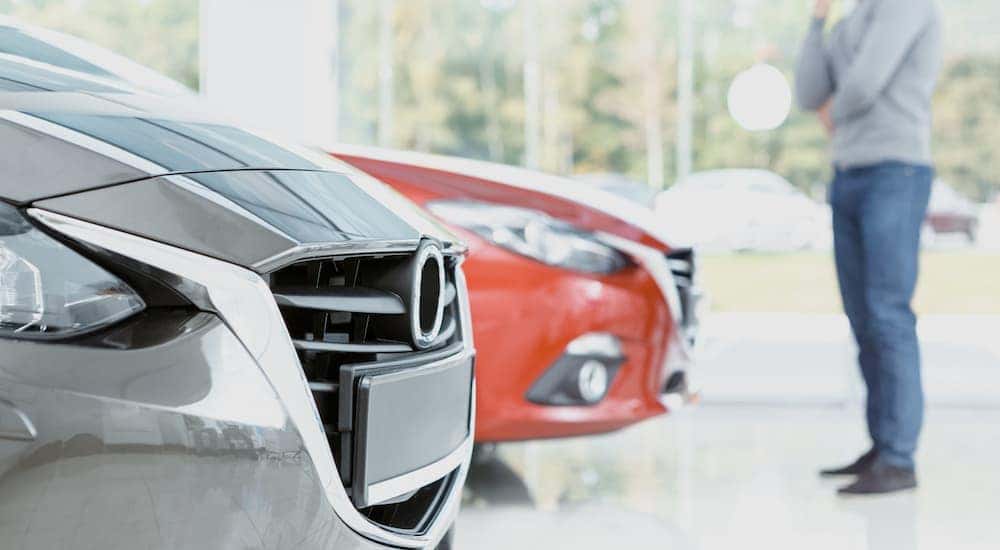 As one of the leading auto dealerships in the Indiana, PA area, we understand that buying a car brand new isn't available for everyone. While there are a plethora of benefits to buying a car fresh off the factory floor, they aren't always the most affordable option. Even with our team of financial experts at Colonial Motor Mart, understand that there is only so much that can be done to reduce the price of a vehicle. Fortunately, there is an alternative option, buying a car used. Buying a car in used condition can be incredibly beneficial, and not only for your pocketbook. If you're searching online for "used cars near me" for a reputable dealership, Colonial Motor Mart ought to be your dealership of choice. Combine our team of maintenance experts, our desire to sell only the highest quality vehicles possible, and our goal of providing our customers with a lifetime of a reliable ride, and you have a dealership experience that you won't soon forget.
The Drawbacks of Buying a Brand New Vehicle
At Colonial Motor Mart, we offer a wide selection of brand new vehicles from top of the line automakers like Cadillac, GMC, Mazda, Toyota, Mitsubishi Motors, and Nissan. While we may have quite the showroom, we also understand that there are some obstacles to buying a car brand new. One major aspect is the cost. Auto experts across the industry argue that you should put at least 20% of the purchase price down on a new vehicle, which can be a large sum of money for anyone. Couple that fact with the fact that you'll still have to pay a sizable monthly payment. This can become a financial burden that can be particularly overwhelming for a buyer who is trying to save money.
Then comes the fact that however much money you spend on a brand new car, that value depreciates the moment you take it off the lot. This is hardly an issue for drivers who are dead set on driving their vehicle for years and years to come. However, if you have any goals of reselling your vehicle, this can be somewhat problematic. While these are non-issues for the typical buyer, used car buyers tend to have different parameters in what they're expecting from the car ownership experience.
Certified Pre-Owned or Used?
When you visit our dealership, you'll have the option between a certified preowned and a used vehicle. Both collections are quite diverse and well-supplied with vehicles that are bound to offer you some serious longevity on the road. However, there is a vast difference between these two vehicle options. Certified Pre-Owned vehicles, for starters, are vehicles that are from a relatively recent model year. Although what separates these vehicles from other newer used vehicles that are in our lot is the fact that they've been inspected and repaired by a manufacturer.
These inspections are incredibly thorough, going well beyond what a typical mechanic might do to repair a used vehicle. Since the vehicle is being refurbished following the standards of the manufacturer, you can rest easy knowing that the vehicle is in the hands of experts who know all of the ins and outs of the vehicle. That said, certified preowned vehicles tend to be a bit costlier than their flat used counterparts. This fact is particularly true when you consider the fact that certified preowned vehicles can come with warranties that bump the overall cost. Although it is worth mentioning that splurging on these warranties can help you with regular maintenance or mechanical issues that may arise.
If you don't care about having a car that is as close to being brand new without being brand new, then you may want to consider buying a standard pre-owned vehicle. Pre-owned vehicles are potentially the most affordable option out there, sometimes providing drivers the option of purchasing a car without having to worry about making large down payments or financing at all. That said, if you purchase a used vehicle from a dealership that isn't exactly reputable, you run the chance of riding home in something that may not last for the long haul. Fortunately, when you visit Colonial Motor Mart, you can roll away from our dealership in a used car with complete peace of mind. Each used vehicle that is showcased on our lot has been thoroughly inspected by our maintenance experts. On top of that, we'll continue to provide specialized technical services to ensure that your vehicle keeps on purring long after you've signed the dotted line.
So, Which is Better?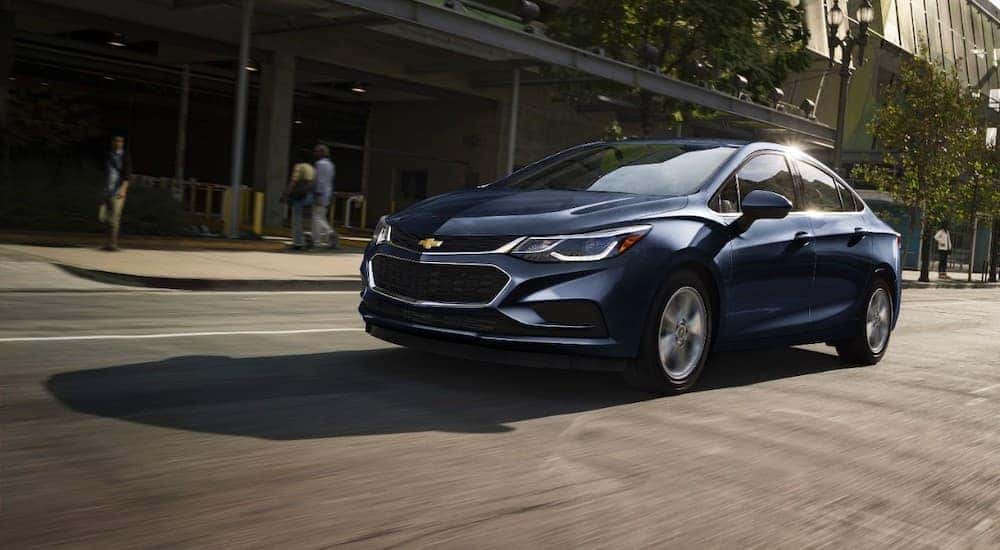 When customers visit our dealership looking to purchase a used or Certified Pre-Owned vehicle, they often ask us, 'which option is better?' And to be perfectly honest, it all depends on your preferences. While each path has its own bonuses and drawbacks, no single option is better. Amongst all paths to car ownership, no one option is the best fit, as each driver is different, as is each budget.
That said, if you're on a tighter budget, our auto dealers will likely point you in the direction of our standard pre-owned collection. These vehicles may be older, but the low cost is difficult to pass up, especially considering that when you purchase from our dealership, you can return to receive continued hands-on maintenance throughout the lifetime of the vehicle.
Certified Pre-Owned vehicles, on the other hand, are a great choice for anyone who wants to have the latest and greatest features on the market, and wants to save a bit of cash. These are vehicles that practically feel new, and some drivers enjoy the fact that they can more easily pay their auto loan off than they would if they purchased a vehicle that is fresh on our showroom floor.
How to Make the Most Out of Your Used Car Buying Experience
Here at Colonial Motor Mart, we believe in creating the best used car buying experience for our customers possible. We are always striving to do more, whether that means expanding our services or providing expert knowledge to help you make the most informed choice possible.
When you visit our auto dealership to purchase a used car, we suggest that you ask yourself, 'What am I looking for?' Are you trying to save money and want something that will leave little to no long term financial burden, or do you like the best of both worlds and want to purchase something relatively new? It also helps to consider what kind of vehicle will best fit your needs. Do you need the sprawling cargo space of an SUV, or would you rather prefer the compact practicality and fuel efficiency of a sedan?
All of these questions can seem overwhelming, but fortunately, we're here to help at Colonial Motor Mart. We'll be with you side by side through the process, working tirelessly to provide you with the best deal possible. Our priority is to always provide our customers with a vehicle that leaves them totally satisfied. We never take shortcuts, never settle, and will always provide you with a dealership experience that treats you less like a paying customer and more like one of our trusted friends.