Mitsubishi: Warranties Offered, Reliability Guaranteed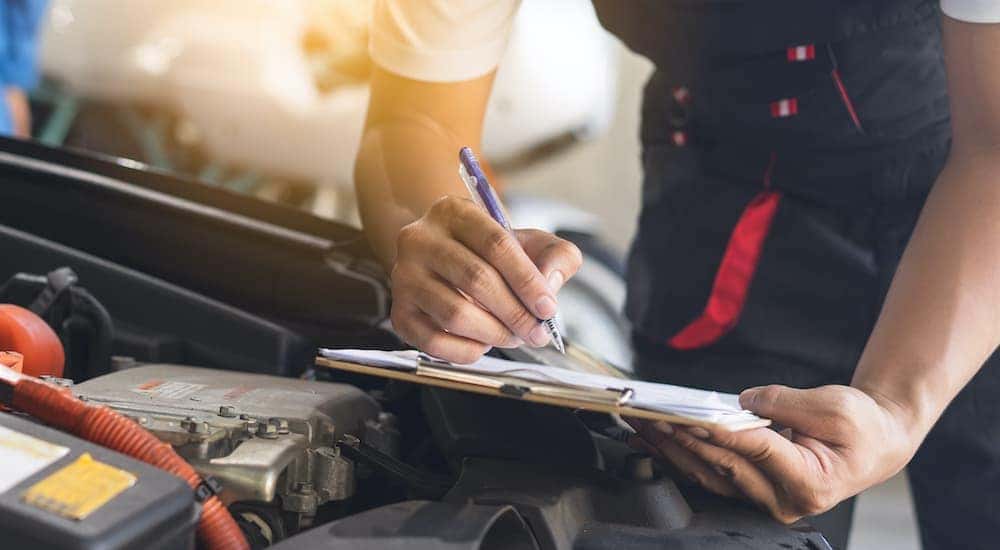 At our Mitsubishi dealership, there are many questions that we hear over and over again. One of the most common questions is whether a warranty is offered to buyers, what the terms of said warranty are, and what the warranty covers. Most manufacturers do offer comprehensive warranties for their models, especially newer ones, and Mitsubishi is no exception. Mitsubishi vehicles come with a variety of possible warranties, covering almost everything from standard maintenance for upkeep to repairs. Founded in Japan in the late 1800s as a shipping company before diversifying into manufacturing, Mitsubishi has had a company focus on quality merchandise and customer service since its founding.
Before discussing the specific terms of the warranties Mitsubishi offers, it may be helpful to know just what a warranty is. A warranty is a contract between a dealership and a vehicle buyer. This contract determines what repairs and services will be paid for by the dealer, what repairs and services the new owner will be responsible for, and how long the warranty lasts. This final point is usually given in terms of time (a specific number of years or months) or mileage put on the vehicle. If both a time and mileage are given, the warranty usually lasts until whichever of the two possible deadlines is reached first.
Some warranties can be transferred between owners if the original owner decides to resell the vehicle. Most of the time, the new owner will benefit from whatever time or mileage remains on the original warranty. However, it all depends on the specified terms of a given warranty. With some, a new owner will only have half the original timeline – five years compared to ten, for example, or 50,000 miles compared to 100,000. All of these types of warranties are offered through Mitsubishi dealers on both new and old vehicles. The goal is to keep their cars running as well as possible for as long as possible.
Warranty Terms, Extended or Limited
All warranties, as stated above, have their own terms and conditions attached. A new car, fresh off the lot, will have a better warranty than something used. A first owner will have better options, in most cases, than if the warranty transfers to a new owner following the car's resale. Two common types of warranties are full (also called extended) or limited. As these labels imply, an extended warranty will cover repairs for any part of the car in the event of an accident.
Some extended warranties do not cover basic wear and tear or replacements of parts needed after regular use, such as brake pads or windshield wipers. It all depends on the terms specified in the warranty. A limited warranty, as the name implies, only offers limited repairs. This is sometimes known as bumper to bumper coverage. It will cover any defects in parts or materials but excludes environmental damage or wear items, like brakes and tires. The terms of any warranty are usually clearly laid out, allowing the company and the buyer to know exactly what the expectations are in advance.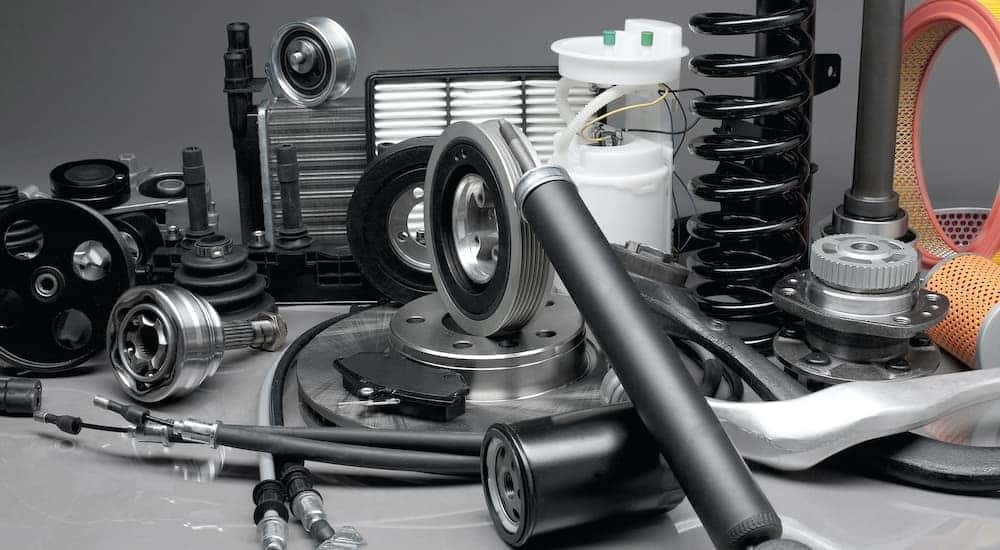 Warranty For Parts
As covered above, extended and limited warranties generally cover the vehicle, but not the individual parts. The exception here is if there is a manufacturing error or a recall. If a car buyer wants the vehicle's individual parts to be insured against basic wear and tear, they can usually seek out part-specific warranties, like a powertrain warranty. Powertrain warranties cover everything involved in getting power to the tires of a car. This includes some of the most important and expensive parts of a car – the transmission, engine, and driveshaft, among others.
A basic bumper to bumper warranty may be one of the most appealing offers on the surface. It covers every part of the car, including electrical systems, air conditioning, and electronics. Though a bumper to bumper warranty covers a lot, it only has this coverage for a limited time, usually three years or 36,000 miles. A limited lifetime warranty, on the other hand, protects against any defects in materials or workmanship under normal use following proper installation. These warranties can be part specific and cover the part for its lifetime, meaning a buyer will have coverage as long as they are driving the car in which the part was originally installed.
Warranties offered by Mitsubishi
Mitsubishi offers a new vehicle limited warranty that lasts five years or 60,000 miles. This warranty does not cover the car's tires, battery, light bulbs, air conditioner, or electronic system components. Those parts or systems each have their own warranties that a buyer can opt-in on if they choose. Mitsubishi has a powertrain components warranty for new vehicles that lasts for ten years or 100,000 miles for the first owner. This warranty's terms drop to five years or 60,000 miles for subsequent owners.
The restraint system (seatbelts and airbags) is covered under its own warranty for five years or 60,000 miles. Minor adjustments to the vehicle will be covered for the first year or 12,000 miles. Finally, roadside assistance is offered for the first five years, with no limit on the mileage. Each of these warranties is separate from one another, and their coverage overlaps – for instance, powertrain items are covered by both the powertrain warranty and the limited warranty for the first five years or 60,000 miles.
Used vehicles purchased through a Mitsubishi dealer are offered with the same warranties, though used and new have some exceptions. Specific models, as determined by the company, may have lower terms tied to their warranties. Five years for a powertrain warranty or three years for the new vehicle limited warranty are two examples. It is important to watch for these differences and know exactly what warranties are available for the make and model of vehicle you are looking to purchase. A vehicle warranty, no matter the terms or conditions tied to it, is intended to offer peace of mind to a car buyer.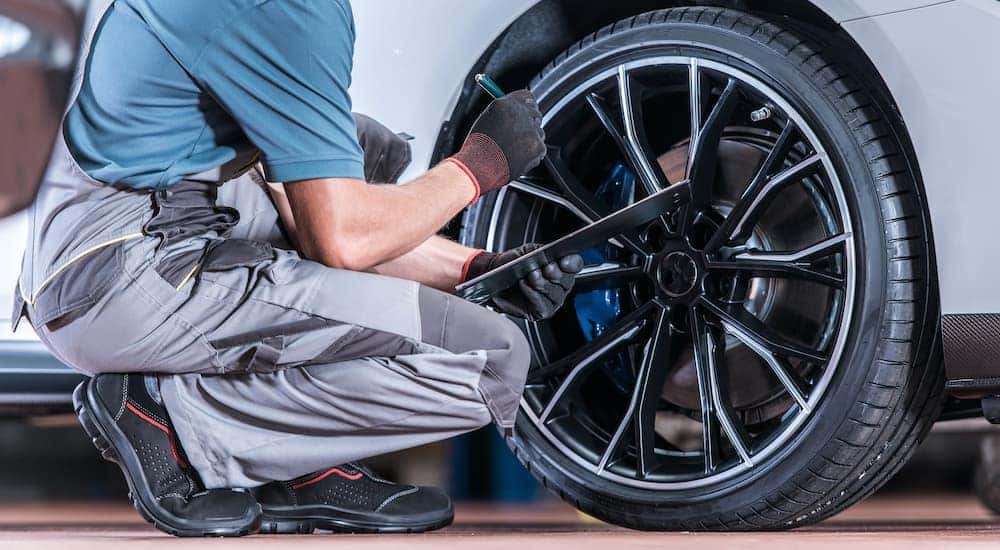 Warranties Offer Peace of Mind And Quality Care
A warranty is insurance and peace of mind in one. Without one, any repairs or services will need to be paid for by the buyer. With a warranty, the dealer is guaranteeing extra care for the buyer's newly owned vehicle. That guarantee can make the difference between replacement parts being paid for and repair costs being covered, or the buyer being completely on the hook for the whole bill. Without a warranty, the dealer is not liable for anything that may come up.
Mitsubishi's warranties for new models are standard across all certified dealers, including our Indiana, Pennsylvania dealership. This is Mitsubishi's way of standing behind its products and guaranteeing the quality of any Mitsubishi vehicle that you might purchase. By offering a solid warranty, Mitsubishi gives car owners the peace of mind that their vehicles will provide many years of satisfaction and safety. If you have any questions about the details of Mitsubishi's warranties, or want to explore Mitsubishi's model lineup in person, then contact Colonial Motor Mart today and let our knowledgeable staff give you the answers you need.