Discover The Latest From Mitsubishi Motors At Your Local Mitsubishi Dealer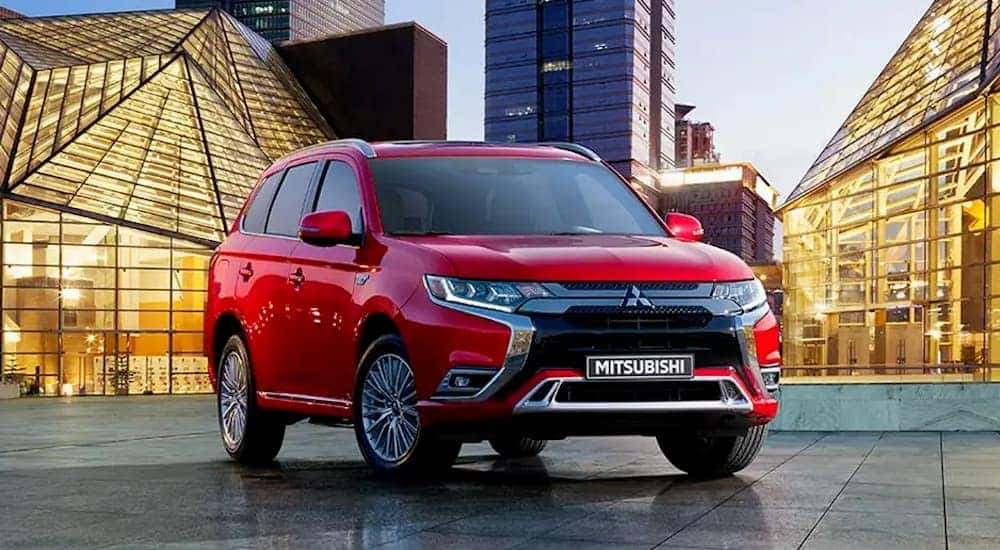 If you haven't driven a Mitsubishi lately, you don't know what you're missing. With several vehicles to choose from, as your local Mitsubishi dealer we have everything from an electric crossover to sedans and compact hatchbacks. So whether you want to save at the pump or save on your next new vehicle, there is a lot to fall in love with from Mitsubishi. If you're interested in driving something both different and exciting, why not give our dealership a try? You may discover your next new vehicle is on the lot, waiting for you to stop by for a test drive.
Compacts and Sedans
Are you on the market for an affordable, dependable, and fuel-efficient compact car? If so, you need to check out the Mitsubishi Mirage. It is a fan favorite as Kelley Blue Book officially rated the vehicle 4.8 out of 5 in customer satisfaction. Add on the fact that you will get 36 miles per gallon in the city and 43 miles per gallon on the highway, and you know you'll be saving at the pump every single time you get behind the wheel.
The 2020 model starts at an MSRP of $13,995, which is great for a fuel-efficient ride. It just goes to show you don't need to pay big to land a quality vehicle.
Perhaps you're looking for a vehicle that has a bit more space than the Mirage. If so, the Mirage G4 is the right-sized sedan that delivers where you need it most. This 5-seat sedan gets 35 miles per gallon in the city and 41 miles per gallon on the highway, and is a great vehicle when you don't want to spend a ton (the 2020 has a starting MSRP of $14,995).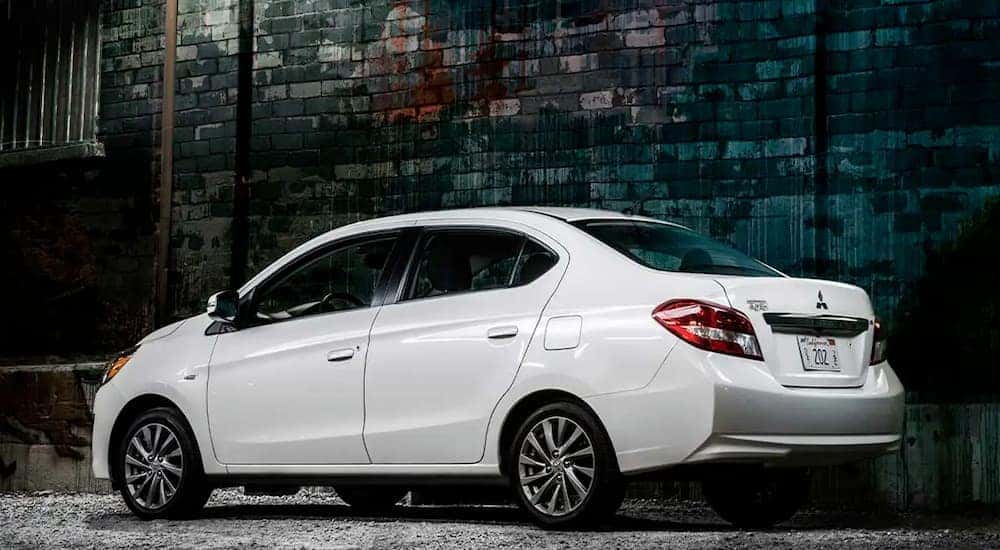 Crossovers and SUVs
The Mitsubishi Eclipse is one of the safest crossovers on the road today. In fact, the 2019 edition received the IIHS top safety pick award, plus it has several optional crash prevention features. The 2020 edition of the award-winning crossover takes this to the next level with a comfortable 5-seat design and excellent fuel economy of 26 miles per gallon in the city and 29 miles per gallon on the highway. All of this for a beginning MSRP of $22,995. All this and it is an especially tech-driven vehicle, giving you the ability to control different features of the car via your phone (ranging from adjusting the audio and unlocking the car to finding your vehicle in a parking lot and controlling the AC). This gives you some of the most advanced technological features on a crossover in a low price range.
Need a bit more space in your crossover? If so, check out the 2020 Outlander. The 2020 edition sits up to seven passengers comfortably and yet still gives you a solid 25 miles per gallon in the city and 30 miles per gallon on the highway. What's more is the 2020 Outlander has a starting MSRP of $24,895, which again makes it one of the most affordable 7-seat SUVs available.
Want to take the performance of your Outlander to the next level? Why not consider the world's best-selling plug-in hybrid SUV and upgrade to the 2020 Outlander PHEV. This 5-seat SUV gives you up to 74 MPGe. This means you'll be saving money each and every time you drive the vehicle over what you would be spending if you owned a competitor's SUV. As there is a high demand for this SUV, you'll want to call us for a test drive today.
Servicing Your Mitsubishi
The best way to take care of your Mitsubishi is to have it regularly serviced by a certified technician. Upon purchasing a new or used Mitsubishi you will receive a recommended service schedule. By following the service schedule you'll keep your Mitsubishi running like new. Of course, there might be times where you need additional work done on your vehicle. To ensure it receives the kind of care both you and the vehicle deserve, it is important to take it into a Mitsubishi dealership with a service center.
While the main elements of a vehicle are similar between makes and models, there are specific features on a Mitsubishi that you will not find on other vehicles. This means a Ford or Chevy mechanic might miss important elements on a Mitsubishi vehicle. To avoid potential issues and to make sure your vehicle always receives the kind of attention it deserves, you want a Mitsubishi certified mechanic to work on it.
Plus, if you invest in the Outlander PHEV, you need a mechanic who specializes in a plug-in hybrid vehicle. These electric vehicles have many different components not found on a traditional gas-powered vehicle. To properly service your hybrid plug-in, make sure to bring your PHEV vehicle into our service center for servicing and upkeep.
Feel like upgrading your current Mitsubishi but want to make sure you have the best parts for your vehicle? Not a problem there. Simply give us a call and talk to the parts department. Here you can order the right part for your make and model.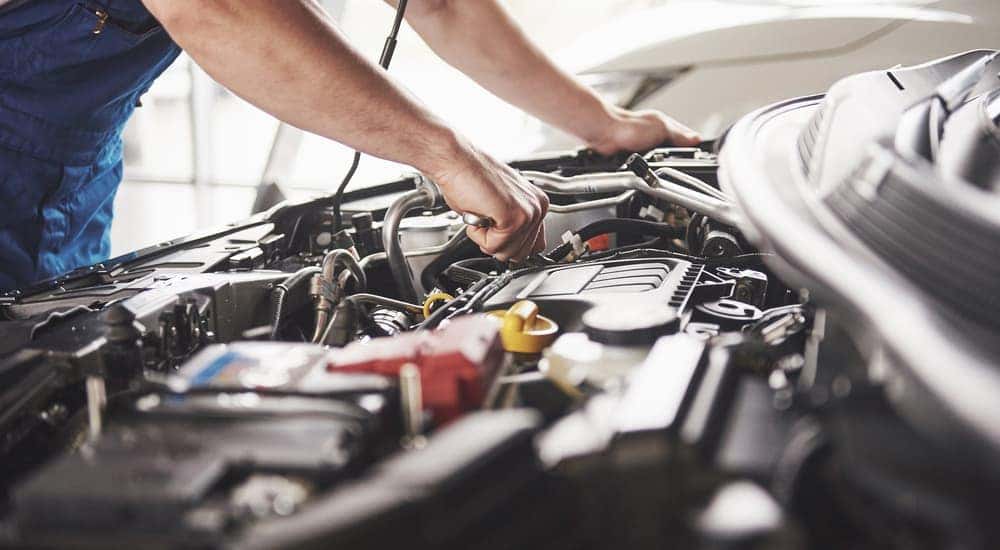 Buying And Leasing
It doesn't matter if you're interested in buying a new vehicle or leasing it, all options are available to you. So whether you're interested in a low-mileage lease or you want to purchase a vehicle and need help with financing, everything you need is available at the dealer. You can contact the customer service experts directly through our website or by calling us if you have any questions about financing or if you want to know what you might pre-qualify for.
Check Out The Latest Deals Available
There are always money-saving opportunities available at Colonial Motor Mart. These go above and beyond the amount of money you'll normally save on a new or used Mitsubishi and the money you'll keep in your pocket when you fill up with the fuel-efficient vehicles.
Throughout the year, there are several special offers and sales for both current and new customers. You'll also find varying deals for leasing a vehicle or for buying a new Mitsubishi. Every dealership is a bit different when it comes to current and upcoming deals, so make sure to check with us for current and upcoming sales events. However, if you want an excellent vehicle for an exceptional price, make sure to stop by Colonial Motor Mart for the latest and greatest from Mitsubishi Motors.
Your New Mitsubishi Is A Short Drive Away
It doesn't matter if you currently own a Mitsubishi or you are looking for a dependable, affordable, and fuel-efficient vehicle, Colonial Motor Mart has you covered. With several sized crossovers, hatchbacks, and sedans, your next new vehicle may already be on the lot waiting for you. So whether you're interested in going with the all-new 2020 Outlander PHEV or you're interested in the compact Mirage, now is the perfect time to come on out to visit us in Indiana, PA, and check out the selection of vehicles today.