Check Out 7 of Our Favorite Used SUVs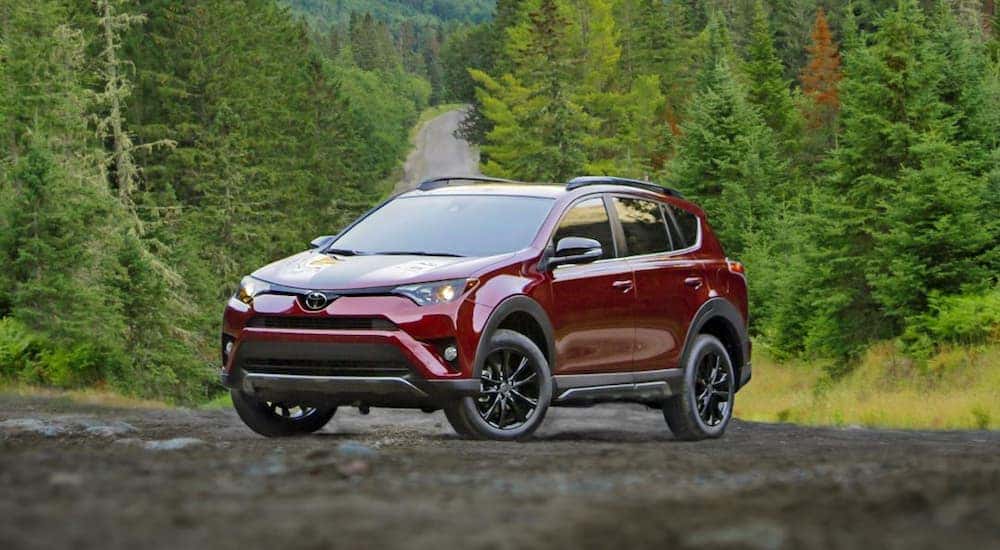 Finding a great used SUV is certainly not impossible, but getting started can definitely feel overwhelming. When you are shopping for used vehicles, starting off by searching "used cars near me" works, but it typically leaves you with more options than you know what to do with. But don't worry, we are here to help.
Here at Colonial Motor Mart, we have customers come to us all the time looking for great used SUVs but without a real sense of what models they are interested in. We're happy to help, and we always work with our customers closely to make sure they find the right vehicle; however, a little research ahead of time can make your life a lot easier when it's time to shop. We asked around the lot, talked with our knowledgeable salespeople, and figured out some of our most popular used SUVs among the staff here and our customers.
So if you're not sure what to look for and you're feeling overwhelmed, take a deep breath, and then read through this helpful guide to get a sense of direction. Just remember: shopping for a used SUV can be fun, and we're always here to help!
The Toyota RAV4
The RAV4 from Toyota has been a favorite among SUV-owners for quite a few years now and has consistently ranked highly in terms of reliability, customer satisfaction, and safety. It's a compact SUV with a lot to offer, making it a great choice if you have a small family or group of friends that you need to be able to cart around. Despite its small size, however, it still gives you plenty of room inside like you would expect from an SUV.
Because these have been so popular over the years, there are a lot of them out there that you can find. The only thing to keep in mind when shopping for used vehicles is that a lot of owners hang onto their RAV4s for a long time. That can make them a bit tricky to find, but watch for models from 2016 or even 2017 that are coming off a lease.
The Honda CR-V
The Honda CR-V has been one of the most popular SUVs on the market for decades now and combines fuel efficiency with surprising luxury to offer a really solid total package. This is another compact model, which means you will typically find seating for four people in CR-V models, so if you need something bigger, then you'll need to look elsewhere. A lot of drivers really like the CR-V because it offers great handling and surprising performance, making it a lot of fun to drive.
Honda also has a terrific safety record, and there are some excellent safety features that have been included and offered on the CR-V over the years. As you look at used cars near you, keep an eye out for used CR-Vs from 2017, as this model received a redesign in that year. Older models will save you some money, however, and still offer a great ride at a very reasonable price.
The Mazda CX-9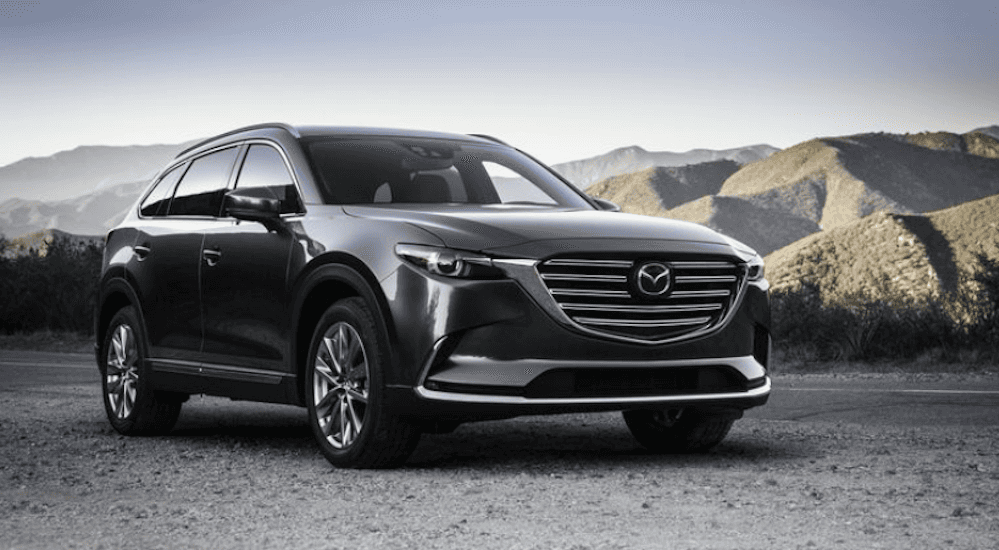 If you want something a bit larger than the last two, then consider the Mazda CX-9, which is a midsize model. The CX-9 is often noted for offering really impressive interior features and a luxurious design that most people don't expect when they see its modest price tag. If you're not interested in a midsize model but like what you see with the CX-9, then check out the CX-5, which offers similar features in a compact size.
There are three rows of seating in the CX-9, so it really is a great option for large families. Recent models have included excellent entertainment and safety features, but even somewhat older ones are still great. Models from 2016, in particular, are noteworthy as a new generation started in that year with excellent overall features.
The Ford Edge
While you're checking out midsize SUVs amid used cars near you, you should definitely make a note to yourself to watch for the Ford Edge. You'll notice there are a lot of foreign models on this little list, but there are also some great American options. The Ford Edge is a prime example of American engineering, as recent models have had three different engines available and a whole host of other options.
That means you can find a lot of different Edge models out there with very different features and varying driving experiences. This midsize has only two rows of seating, so keep that in mind if you have a large family, but it is still quite spacious. The Infotainment system got an update in 2016 that most people agree was a big improvement over the previous year, so watch for 2016 models as you look at different options.
The Kia Sorento
The Kia Sorento is a real favorite among not only a lot of us here at Colonial Motor Mart, but among many of our customers as well. It's a midsize model that feels a lot sportier than you would probably expect, while still giving you plenty of room inside. The Sorento has been offered with either two or three rows of seating, so you can find one that meets pretty much any passenger needs you might have.
The Sorento has been rated very highly for safety over the years, and many different kinds of advanced safety features have been offered on them. That makes it easy to find a used model that keeps you and your loved ones safe while offering a fun and responsive ride. Keep in mind that the Sorento received a redesign in 2016, so models from that year and on will have the best features available.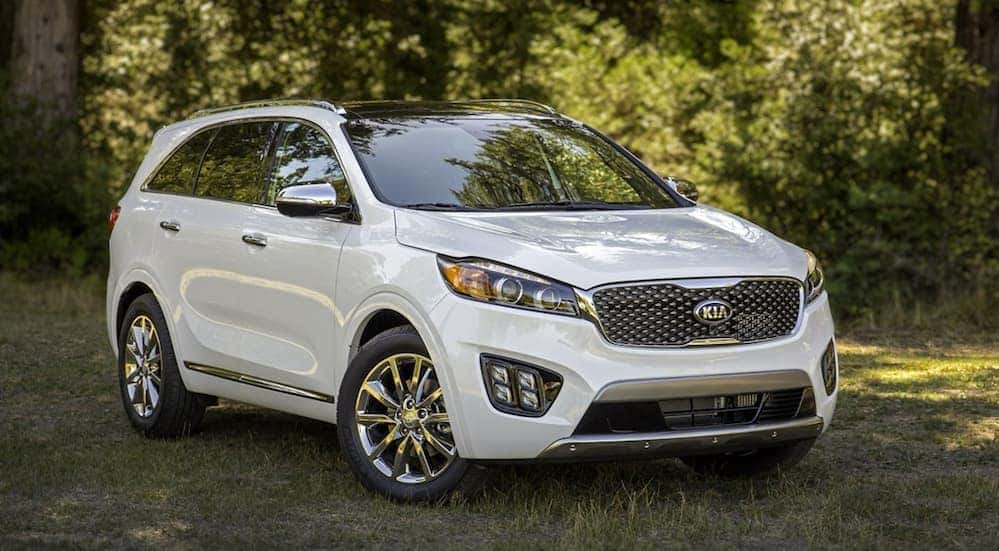 The Jeep Cherokee
We had a hard time deciding on just one Jeep to include in this list (we could make a whole list just about our favorite used Jeeps, to be honest), but ultimately the Cherokee won out. We certainly love the Grand Cherokee and the Renegade, but we felt the standard Cherokee was our favorite overall option. This is a fantastic SUV for a wide range of customers, which is really why we chose it.
Different models have been available over the last few years with a wide range of features in them, which means you get a lot of options to choose from when looking at used cars near you with the Cherokee in mind. While original models were larger, modern ones you find are going to be from 2014 or later and are compact. Different engines have been offered on the Cherokee over the last few years, so you can find a lot of different driving experiences with these models.
The Chevy Suburban
If you are interested in a full-size SUV, a true SUV and not a crossover, then the Chevy Suburban is a fantastic choice. This is a massive, gorgeous vehicle with three rows of seating that really lives up to what the modern SUV can be. Powerful engines have been offered on the Suburban, giving it surprising towing capacity and making it a perfect option for camping or tailgating.
Still not sure what to look for? Come visit us at Colonial Motor Mart in Indiana, PA, and let us help you find the perfect used SUV for your needs.