Check Out 4 of Our Favorite Country Clubs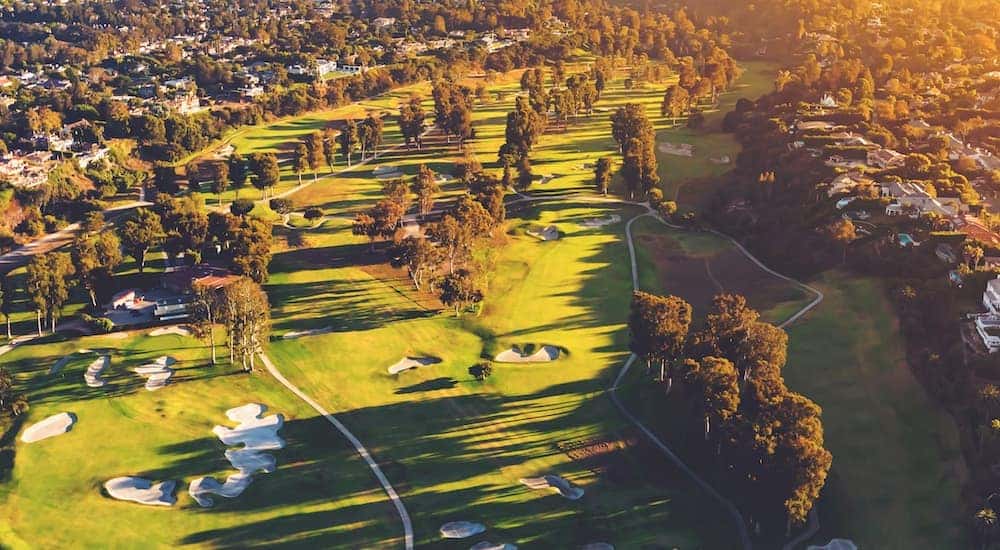 While the country club lifestyle might not be for everyone, if you are interested in some great golfing, delicious food, and other fun amenities that you can enjoy with your family, then a membership at a country club might be well worth it. The gorgeous area around Indiana, PA, makes for some excellent golfing and outdoor opportunities. While these Indiana area country clubs all require memberships, they also offer a great recreational experience.
Because you are probably not going to have a membership at more than one club, it is important to consider all of your options and pick the right one for you. We asked around here at our dealership to see which clubs people liked the most and where they really felt welcomed and appreciated. It became clear that there were some frontrunners in this department as we kept hearing the same names over and over again. So take a look at these four country clubs in the Indiana, PA, area and see which one has the options and activities you're looking for.
These are presented in no particular order and are all great options.
Westmoreland Country Club; Export, PA
Up first, let's take a look at Westmoreland Country Club and all the amazing activities and amenities it has to offer. This is definitely one of our favorite Indiana area country clubs, in large part due to its truly impressive golf course. The course consists of 18 holes across nearly 7,000 total yards (if you play from the Championship tees – and if you do, then consider us impressed), and it is in absolutely stunning condition. Westmoreland has hosted US Open qualifying matches, along with many Western Pennsylvania and Tri-State PGA events, and is well regarded for its challenging and fun tees.
There is also a natural-grass driving range that is perfect for getting some practice in before you hit the course, along with practice greens for putting and chipping. You can even use a par 4 practice hole to get warmed up before your tee time. The Grill Room is the perfect place to relax after 18 holes with delicious food and beverages, with sports and PGA events televised regularly. There is also a banquet room with a capacity of more than 300, which can be reserved for special events.
If golf isn't your thing, then there is a heated swimming pool with lap lanes, open from Memorial Day to Labor Day for you and your family to enjoy. There are three tennis courts available, with lessons offered by the club, along with a pair of pickleball courts. The fact that there really is something for everyone at Westmoreland is probably the biggest reason that it's one of our favorites. While it's a bit of a drive to get to them over in Export; the amazing golf course and other fantastic amenities they offer make it more than worthwhile.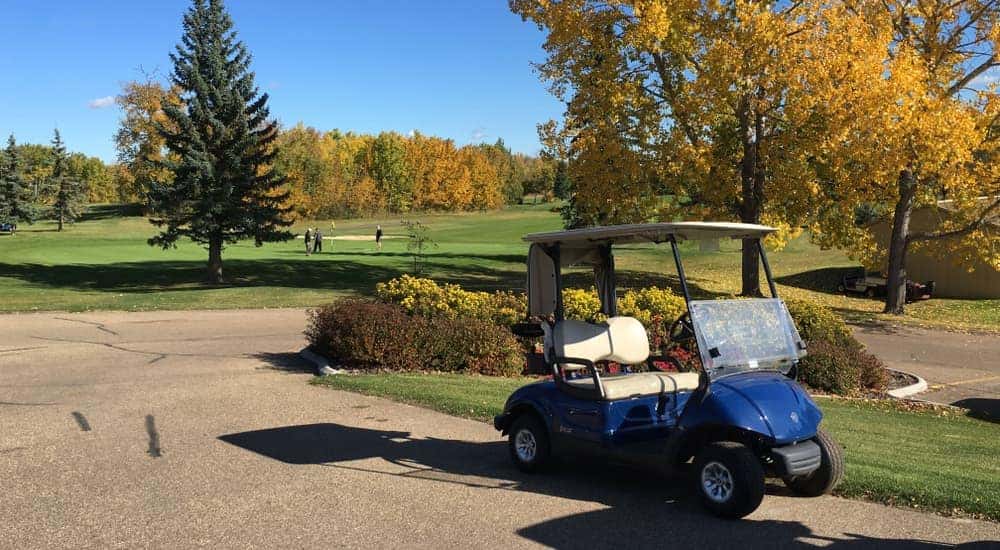 Greensburg Country Club; Greensburg, PA
Next up is Greensburg Country Club, which is also one of our favorite Indiana area country clubs due to its gorgeous greens, great events, and additional amenities. For golfing, it features an 18-hole, par 70 course that is well-loved for the variety of challenges it offers. There are six par 3 holes on the course, with four of them being particularly challenging and known for really putting your short-game skills to the test. The course is over 100 years old and has been updated and renovated throughout the years to offer a unique and amazing day out on the greens.
Greensburg also has a gorgeous event space available, which is perfect for weddings or similar events with a large group. The room can handle weddings of up to 300 guests, with an on-site event manager to help with all the details, and delicious food with service included. These banquet rooms are also great for large meetings of businesses and similar organizations in a space where everything is taken care of.
There is a Junior Golf Program available included with membership, for young golfers just getting started, and a swimming pool for use in the summer. It lacks the tennis courts and similar amenities of the Westmoreland Country Club, but if you're not interested in that, then this is a perfect choice. Because it's located in Greensburg, you'll have a bit of a drive ahead of you to get there, but in the warm summer months, it's a great way to go for a nice ride and then enjoy everything they have to offer.
Indiana Country Club; Indiana, PA
A lot of us love the Indiana Country Club for numerous reasons – not the least of which is the fact that it's located here in Indiana, so it's a lot faster to get to. While there are plenty of great Indiana area country clubs, having one so close certainly makes it easier to head there on the weekend and have some fun. Of course, it also happens to be a fantastic club in its own right.
The Indiana Country Club has a fantastic 18-hole golf course that is beautifully cared for and maintained. They have hosted both national and local golf tournaments, and they have a PGA professional on-hand to ensure the course remains in the finest condition possible. It's a par 71 course with a great variety of 3, 4, and 5 par tees to enjoy and challenge yourself with. When you're out there, switching between hitting long drives and working on your short game keeps the course fresh time after time, and you will always find new challenges on each hole and with every approach.
There is a heated outdoor pool at Indiana Country Club, complete with poolside music, swim lessons and aquatic aerobics available, and even outdoor movie nights. Plus, it has a fully staffed bar with food and beverage service outside so you can fully enjoy the Pennsylvania summer with your family. They offer an exquisite fine dining experience inside that will really treat your taste buds right, and there's an available event space that is perfect for weddings, holiday parties, and even company events for local businesses.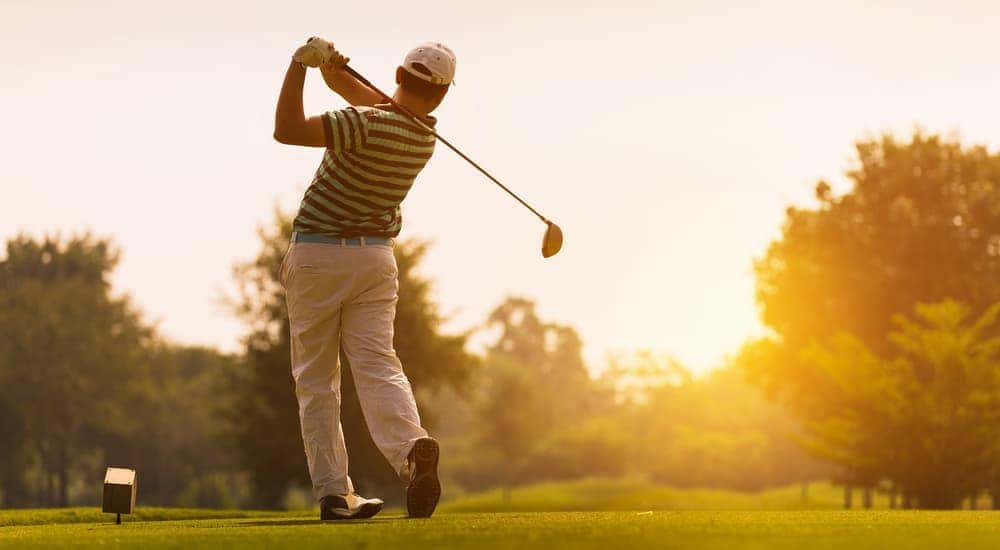 Trotters Country Club; Apollo, PA
This one is also a bit of a drive to get to, like Westmoreland and Greensburg clubs, but it is well worth it for a number of reasons. The golf course at Trotters Country Club certainly makes it one of the finest Indiana area country clubs around and puts it among excellent company in that regard. Whether you are just starting out or you have decades of experience, you will find challenges that keep you coming back and pushing yourself to shave off a stroke here and there.
Their excellent course and renowned amenities make Trotters Country Club one of our favorites in the area, as long as you are willing to make the drive. Located in Apollo, they are a ways west of us here in Indiana, but no more so than Westmoreland or Greensburg country clubs.
Here at Colonial Motor Mart, we are proud to not only offer an incredible selection of vehicles for you to choose from, but to also be a committed part of the Indiana-area community. Call or come join us today to find your next used vehicle.