Cars Perfect for Indiana University of Pennsylvania Students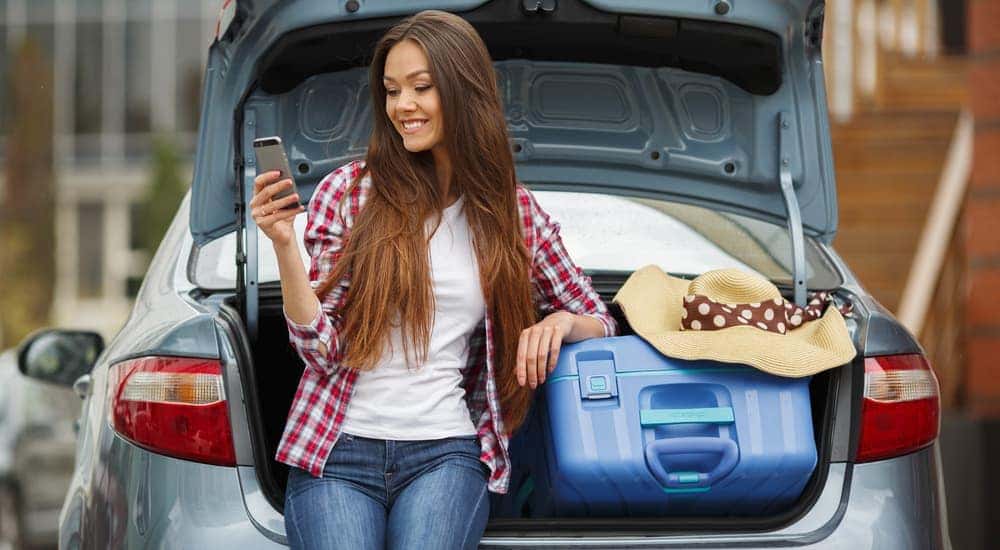 College is often the first step into the adult world for young adults in the nation, introducing living on your own, jobs, and especially car ownership. Most college students, like the ones who will be attending the Indiana University of Pennsylvania, will become first-time car buyers and owners, so it's important that they get a car that will work for them while at school and that is reliable. So, before you take a trip to Colonial Motor Mart, your Indiana, PA, used car dealer, we invite you to take a look at our guide of the best cars to buy if you're attending college at the Indiana University of Pennsylvania.
Where is the Indiana University of Pennsylvania?
Indiana University of Pennsylvania's campus is located right in the middle of Indiana, Pennsylvania. With one of the longest campuses in the area, owning a car is almost a necessity. While there is a large selection of vehicles that are suitable for people attending classes on the campus, several little details about the university and the area will certainly help narrow your selection. First of all, while there is a very condensed area of parking lots on the northern end of the campus, where a lot of the residential and academic buildings of the university are found, these lots are situated in a very maze-like way.
This is opposed to a more spaced-out conglomerate of parking lots that are found in many other universities, preferring narrow stripes of parking spaces situated in strategic areas of the campus. While this doesn't mean that the campus will have a crowded parking area, the importance of having a smaller vehicle shows itself here. While the decision of buying a pickup truck is fine if that's what you really want, the Indiana University of Pennsylvania campus is more suitable for small SUVs and sedans. A car with good overall mobility will help far more when it comes to parking and swiftly moving from class to class.
On another note, the campus is a rather long campus, with both the Robert Shaw building and sports fields being located on the southern half of the campus. While you may or may not use either of these buildings in your day to day life, off-campus activities are also a large part of the college experience. The School Street and Indian Springs Road exit to the campus are located on opposite ends of the campus. Bottom line, you can expect to have to drive long distances when attending the Indiana University of Pennsylvania if you're going to live your college life in the most fulfilling way, so a reliable vehicle is an absolute must.
That said, while having to find a vehicle on a budget, finding the perfect car as a college student can be rather difficult. Finding the balance between affordability and reliability is truly the biggest struggle of the college car owner. Nonetheless, the process is not impossible if you think rationally and do the right amount of research before buying your vehicle of choice. While the decision to buy a vehicle is very personal, here are a few of the selections that we would pick as the best options for Indiana University of Pennsylvania students.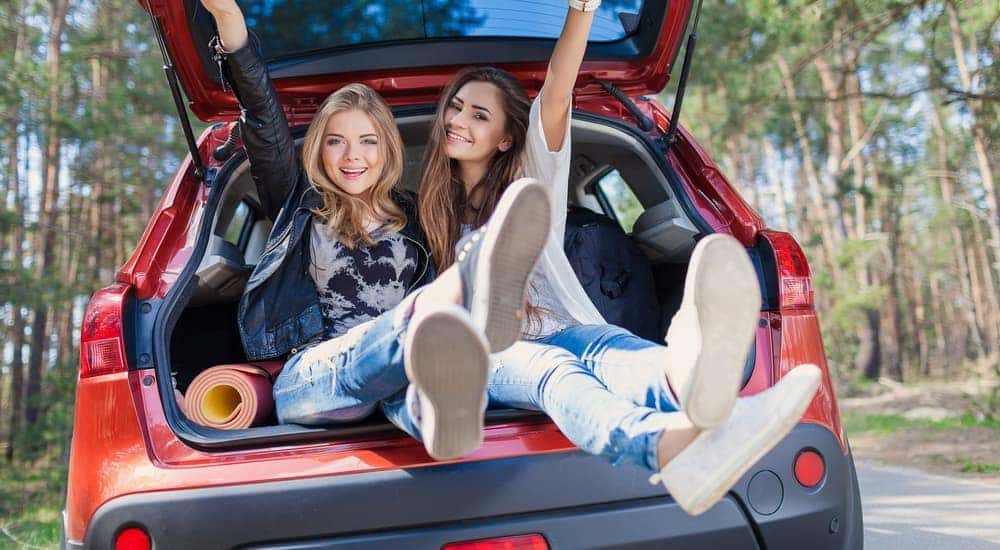 Dodge Avenger
This is a rather interesting addition to our list, but the Dodge Avenger is a fairly suitable sedan for the Indiana University of Pennsylvania campus. Rather, most sedans and small passenger cars would be suitable vehicles for this campus, given that they are among the most mobile and reliable vehicles on the market for an affordable budget. However, for us, the Dodge Avenger is a sedan that provides for everything that a college student could need. That is to say, the Dodge Avenger is not only proven to be high performing but is also one of the cheapest vehicles on this list.
Of course, this all comes at the cost of not being able to be bought new. The Dodge Avenger stopped production in 2014, so it's only natural that the vehicle will be a little bit older. Though the Avenger isn't shiny and new like other sedans, it will provide you with a reliable and safe vehicle at a really affordable price that a college student can afford. The truth is that when it comes to a college car, a cheap used car like the Avenger is probably going to work better while traversing crowded parking lots than a flashy new car.
Jeep Patriot
As we mentioned already, SUVs are also a viable option for many college students. While a smaller sedan is great for traversing the parking lots and streets, a used SUV will give you a better road presence and more storage space, so packing up the car with all your stuff for moving in and out of your dorm will be a breeze. The downside to SUVs is that they tend to be expensive new, which is where an affordable used model like the Jeep Chariot becomes the perfect choice for a college student.
As far as the Jeep Patriot is concerned, several benefits set it apart from other vehicles in its model type. Ultimately, the Jeep Patriot is a good choice for those who enjoy off-campus activities on the weekends, like going for hikes or traveling in the nearby towns. The Jeep Patriot is slightly smaller than other SUVs, which is what makes it a decent model for university parking lots, and you can find models from as recently as 2017 for affordable prices. This SUV is the perfect mix of that versatile SUV size and style while still being easily maneuverable around the campus during day to day commuting.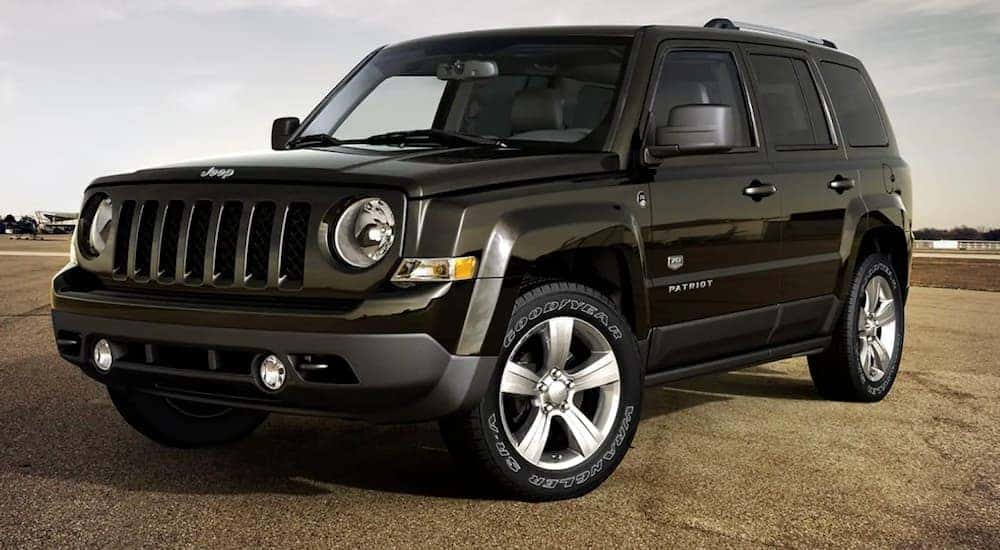 Honda Accord
The Honda Accord is one of the most classic sedans among Honda's lineup in the past, as well as the present. This means that the Honda Accord is the type of model that can be bought both new and as a used vehicle from one of the Accord's several past iterations. Granted, the Honda Accord will be a little bit more expensive than the Dodge Avenger in many cases, but this is due to a mix of better overall performance and the model's more recent production. Plus, the Accord will give parents peace of mind with its dependable Honda safety design and reliable build.
The Honda Accord is one of the best choices for college students who want to be able to continue driving their cars long after graduation. The Honda Accord is known for its longevity, so even a used model will take you many miles beyond other sedans. Plus, even though the Accord is a larger sedan, it will still be easy to maneuver it into those tight parking spots in the Green Street Parking Garage.
What Does It All Mean?
As one would expect, car buying can be difficult for a college student just coming into the adult world. You need to consider your budget, preferences, location, and most importantly, how easy it will be to get around the Indiana University of Pennsylvania campus in your vehicle of choice. With a long, maze-like campus in rural Pennsylvania, Indiana University of Pennsylvania students have to contend with a wide variety of road conditions. Nonetheless, there are plenty of used car options out there that are perfect for college students. Visit us at 349 N 4th St in Indiana, just a 25-minute drive from the Indiana University of Pennsylvania campus, and let us help your college student find the perfect vehicle for their campus life.