Are Mitsubishi SUVs Reliable?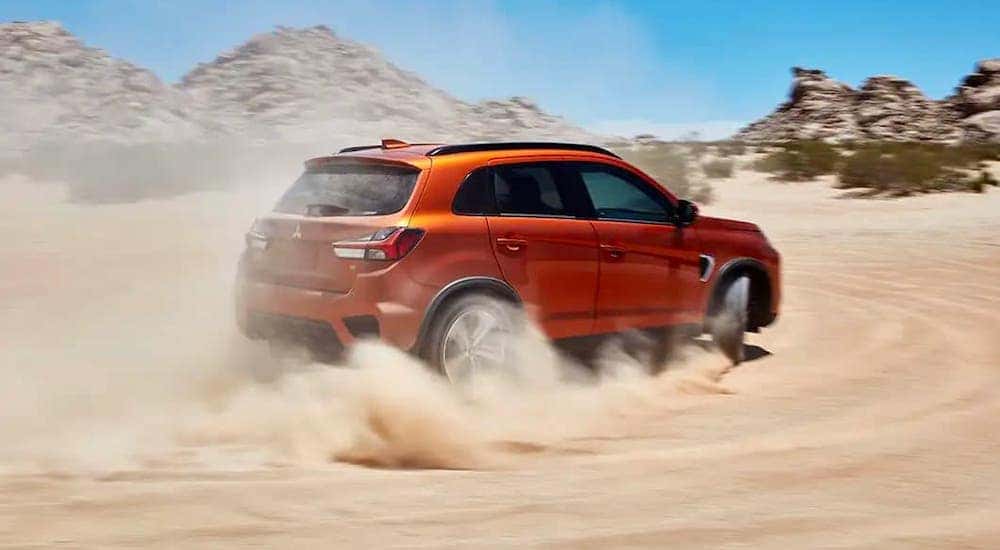 If you happen to be in the market for an SUV, you may have started your search with a Mitsubishi dealer in your area, and that's a great place to begin. There's a little-known secret we, at Colonial Motor Mart, want to share with you: Mitsubishi SUVs have been among the most underrated vehicles in the country. Luckily for Mitsubishi, reliability is not subjective, as you might encounter when searching the endless marketing-based rating information on the internet. Mitsubishi has been a quietly reliable brand for some time now, and, combined with the brand's affordability, a tremendous value.
The Mitsubishi Outlander, for instance, routinely scores high for reliability in surveys by Consumer Reports, yet does not always receive one of their coveted recommendations. However, the Outlander scores higher than most other vehicles on the road. In fact, you would have to search really hard to find a problem with any recent Outlander.
The Outlander, in a recent Consumer Reports survey, scored only 5 points below the Toyota 4-Runner and 4 points below the Kia Sorento, on a scale of 100. But for some reason, Mitsubishi does not always carry the same recognition of some of the more popular brands. Let's take advantage of the potential deals you can find with a quality brand that somehow flies under the radar. Opportunity abounds with Mitsubishi, which is why it has been a favorite of automotive enthusiasts for decades now.
It's true that it's hard to be objective when searching the internet these days. There is a great deal of advertising to wade through to get to the important information. But objective information has a way of shining through advertising budgets over time, and that's where you'll find the experts and enthusiasts who have been loyal Mitsubishi customers for some time.
So let's take a look at what Mitsubishi has to offer—the objective information every consumer deserves—and see if a Mitsubishi SUV makes sense for you and your family's lifestyle. While Mitsubishi might not be the best-known brand in the country, it's certainly the best-kept secret on any lot.
Outlander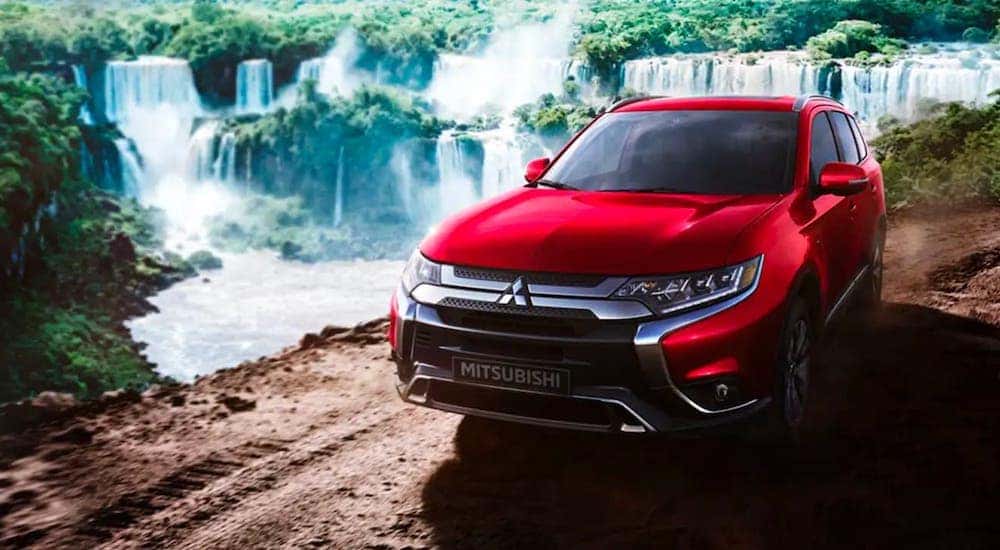 The Mitsubishi Outlander is a great example of this phenomenon. Looking at a study based on the long-term quality of 26 SUVs, the Outlander ranked fourth-best. This is a study that featured over two million vehicles and was inspected by professional mechanics. While other brands employ deceptive advertising campaigns to tug at our emotions, Mitsubishi lets their reputation speak for itself. The marketplace, however, is more inclined to lean on promoting an image rather than actual substance, which is why a brand like Mitsubishi can fall through the cracks. Image over substance, is one way of thinking about the popular approach.
Well-engineered vehicles like the Outlander often do not have a voice in the marketplace. But that's to your advantage. Not only is the Outlander known for its reliability and superior engineering, it's budget-conscious and backed by a 10-year/100,000-mile powertrain warranty. How exactly does such a vehicle slip through the cracks?
Rhetorical questions aside, the Outlander has many other benefits you won't find in many of its more popular competitors. The Outlander offers 7-passenger seating, for instance, unlike many of the other SUVs in its class. It also offers a plug-in hybrid model that is capable of traveling up to 22 miles solely on electric power. No other SUV in its class offers this—seriously, no other SUV in its class. That includes Ford, Toyota, and Honda, companies whose "green" branding might suggest otherwise.
If you do not have a long commute to work or do not have to drive too far to run errands, imagine what your total cost of ownership would be with an Outlander PHEV. Knowing how reliable the Outlander has proven to be over the years, you will have the peace of mind of owning a hybrid vehicle that has a proven track record of long-term reliability.
Even the standard powertrain gets incredible gas mileage, achieving an impressive 30 mpg (highway), with the optional and sporty 3.0-liter V6 (GT) getting 27 mpg (highway). So there's plenty of value to go around with the Outlander, you just have to venture outside of the hype machine and take a better look under the hood to find where the real value lies.
Eclipse Cross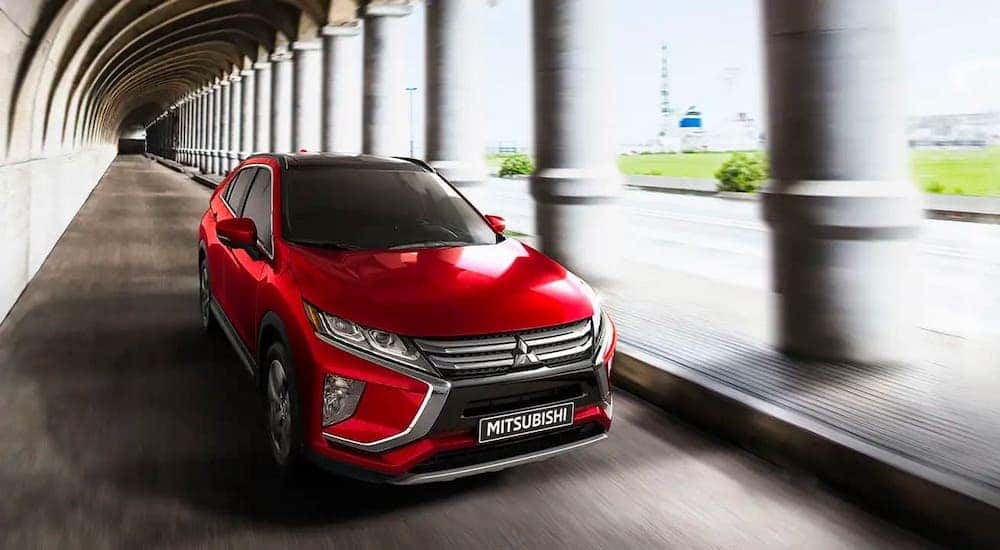 We wonder why only a couple of auto manufacturers in the subcompact-crossover segment offer a warranty that can compete with Mitsubishi. In fact, only Hyundai and Kia can match Mitsubishi's coverage for the Eclipse Cross. A warranty, of course, is a clear indication of a company's confidence in their vehicle's reliability.
The Eclipse Cross offers a 5-year/60,000-mile bumper-to-bumper warranty and 10-year/100,000-mile powertrain warranty. This is true long-term peace of mind that is hard to find in the segment and beyond. With your reduced cost of ownership now, you might want to upgrade to an available panoramic sunroof, or heated rear seats. The base model Eclipse Cross starts at just $22,845, so value clearly can be found everywhere you look.
Did we mention the Eclipse Cross is a nice-looking ride? Standard are 16-inch wheels even on the base model ES. It's a contemporary look that will impress everyone in your neighborhood. They will be wondering how you were able to find something so unique and stylish, with such a great warranty and reputation for reliability. They might be shocked when you tell them it's a Mitsubishi, not everyone is as savvy as you.
A Symbol of Integrity
The secret to Mitsubishi's success can be found in the three-diamond badge on the front of all Mitsubishi vehicles. Each diamond in the logo represents something specific to the brand's mission: reliability, integrity, and success. It's not often you come across an auto manufacturer so committed to bringing reliable vehicles to the road, and who relies on their integrity to lead them to success.
This emblem brings more than 140 years of tradition with it and has become a distinct and unwavering brand identity, which customers have come to trust. Maintaining the value of this emblem as a symbol of quality and reliability is clearly a priority for Mitsubishi as they have quietly built a reputation worthy of such symbolism.
Why Buy from Us?
Speaking of tradition, Colonial Motor Mart of Indiana, PA, was founded over 70 years ago and proudly remains a family-owned auto group. What's kept us going so long? Our commitment to our customers and our fully transparent sales process. We pride ourselves on providing the best experience you'll find anywhere in the industry.
We understand how difficult it is to find a new or used car, which is why we carry such an extensive inventory of six brands, and many more used vehicles. Please feel free to browse through our huge inventory online and schedule a test drive if you happen to see something you like. Whether you buy a new or used vehicle, you will want to be sure to take advantage of our Warranty Forever program. This is a truly unique program loaded with value. We offer a lifetime powertrain warranty on any vehicle we sell with under 100,000 miles on the odometer! That's true peace of mind.