A Complete List of Mazda 2020 Highlights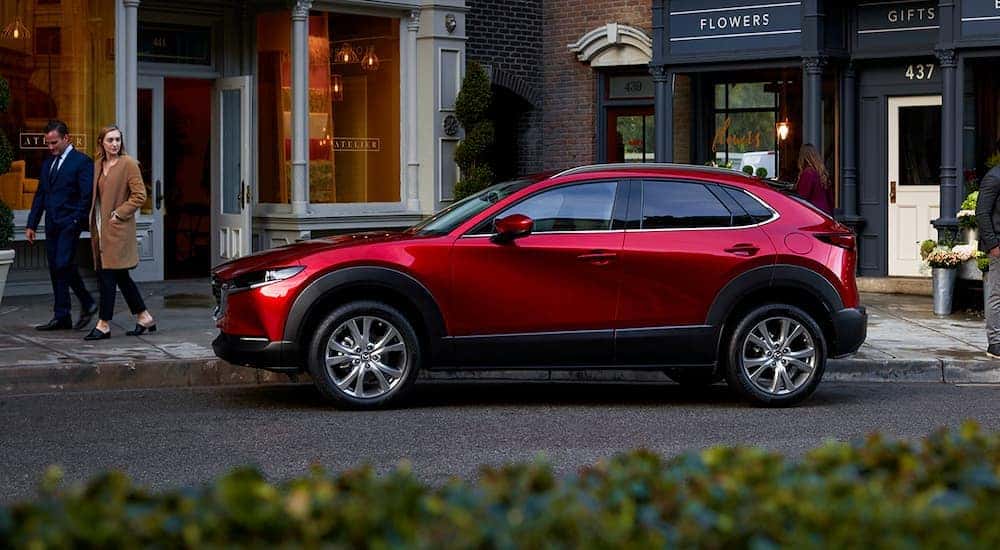 If you love Japanese cars, then you'll be thrilled with this list of all the coolest 2020 highlights for Mazda. From new powertrain systems to all-new vehicles, our experts here at Colonial Motor Mart are excited to share everything new this year with Mazda's lineup. As your local Mazda dealer right here in Indiana, PA, we are here to catch you up on all the important details. Without further ado, let's dive right in!
1. Introducing the Skyactiv-X Engine
Using homogeneous charge compression ignition technology (HCCI), the next-generation Skyactiv-X engine has brought the spotlight back to Mazda. This revolutionary combustion-style motor has one goal: to cut carbon emissions.
This is the world's first engine that has all the advantages of a diesel and a gasoline motor combined without any of the disadvantages. It uses Spark Controlled Compression Ignition (SPCCI) to compress the fuel-air mix at a higher ratio. A spark then ignites a small, concentrated amount of the fuel-air mixture inside the engine cylinder. This process raises the pressure and temperature, which ignites the remaining fuel-air mix. This causes a 10% to 30% increase in torque, a 10% increase in power, and a higher fuel economy.
What's even more impressive about this innovative engine is that it can function on its own or paired with a hybrid powertrain system. Mazda engineers thought ahead when they created this system.
2. 2020 Mazda 3
The new Mazda 3 is a fusion of a compact sedan and a hatchback. Unveiled at the 2018 Los Angeles Auto Show, this next-generation model offers drivers beauty, sophistication, and grace. Even the interior received an overhaul with better noise cancellation and enhanced ride quality. A torsion beam setup replaces the previous model's independent rear suspension, and that directly affects how smoothly this model takes on bumps and corners. Powered by the Skyactiv-G 2.5L 4-cylinder engine, the Mazda 3 generates 186 hp and 186 lb-ft of torque.
Another note on this year's model is the added safety features. A Cruising and Traffic Support system has been added as well as rear cross-traffic alert. These systems help to prevent accidents on the road.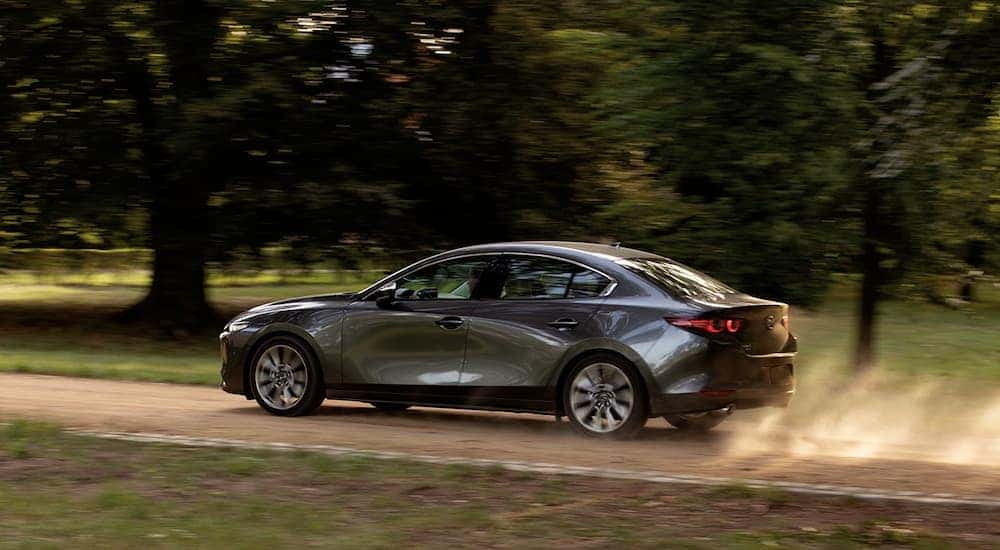 3. The MX-5 Miata Turns 30
Introduced back in 1989, Mazda is celebrating 30 years of the MX-5 Miata. This compact sports car gained rapid popularity due to its affordability and overall appeal. To mark this very special event, Mazda released 3,000 MX-5 30th Anniversary Miata models. Most have already been claimed, but it's definitely a highlight for the year.
Rolling on customized 17-inch wheels, this anniversary model features Racing Orange paint to make it more distinct. It is also equipped with Bilstein shocks, Brembo brakes, and dampeners for an enhanced driving experience. The cabin boasts Recaro seats covered in subtle Alcantara leather for an elegant look and feel.
Under the hood rests a 2.0L inline-4 engine that pumps out 181 hp and 151 lb-ft of torque. It's spry, responsive, and quite a looker.
4. 2020 CX-5
Mazda also made a few changes to the 2020 CX-5 compact crossover. This petite SUV features two rows of seating for up to five passengers. This vehicle gets an upgraded engine for 2020. Under the hood rests a turbocharged 2.5L motor that produces an impressive 250 hp and 310 lb-ft of torque. Equipped with all-wheel-drive, the CX-5 can accelerate from zero to 60 mph in 7.3 seconds. That's not bad for a sport-utility-vehicle. It also has a decent fuel economy set at 24 mpg combined. If you are looking for a new family-friendly SUV, this may be the one for you.
5. 2020 CX-9
Another notable mention is the 2020 CX-9. This full-size crossover is the sportiest SUV in Mazda's lineup. Featuring three full rows of seating, it's the perfect choice for a large family or people with a lot of friends. Powered by a turbocharged 2.5L 4-cylinder engine, the CX-9 generates 250 hp and 310 lb-ft of torque. Mated with a 6-speed automatic transmission and FWD (AWD is optional), this SUV can haul up to 3,500 pounds without breaking a sweat. That means that you can enjoy a weekend at the lake or head out on a camping adventure!
This year's version finally gets much-needed tech upgrades as well. Featuring smartphone integration, you can listen to your favorite songs through seamless audio streaming. It also includes a few safety updates as well, with the addition of lane-departure warning, blindspot monitoring, forward collision warning, and a 360-degree camera system. These systems all work in unison to help prevent accidents on the road. Blindspot monitoring notifies you when another vehicle is in your blind spot. This will help you avoid side-swiping and causing an accident. Lane-departure warning monitors the lines in the road and alerts you if you begin to sway out of your lane. Forward collision warning uses sensors to alert you if a front-facing collision is imminent. Finally, the 360-degree camera system gives you a surround-view of what's outside your vehicle.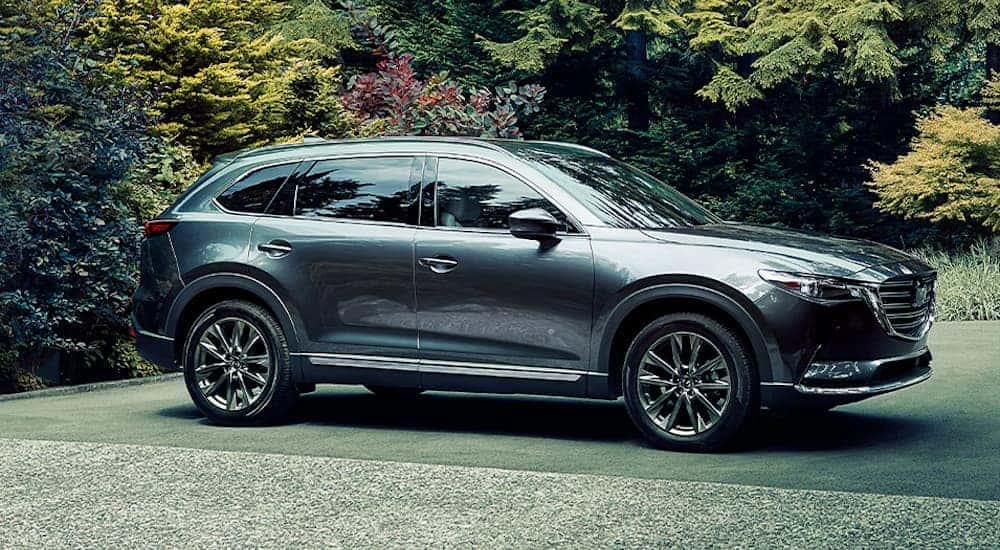 6. Introducing the All-New 2020 CX-30
Replacing last year's CX-3, the 2020 CX-30 is an entirely new vehicle. Its unique size allows it to hit the whitespace between the subcompact CX-3 and compact CX-5 models. Put on display for the first time at the 2019 Geneva Auto Show, this nifty ride takes advantage of the new torsion beam suspension like on the Mazda 3.
Rumbling under the hood is a 2.5L 4-cylinder engine that puts out 186 hp. Equipped with a 6-speed automatic transmission and FWD, drivers might also be able to opt for an AWD system. As the latest addition to the Mazda family, the CX-30 will also be available with the Skyactiv-X engine. This will drive up the overall power and performance by enabling it to generate 10% more horsepower and up to 30% more torque. It even has an estimated fuel economy set at 34 mpg on the highway. That's pretty impressive for an SUV.
Able to carry five passengers comfortably, this model is available in three trim levels. Riding on 16-inch alloy wheels, the base Sport model includes the Mazda Connect infotainment interface that operates with Bluetooth connectivity for hands-free calling. Seamless audio integration also enables you to listen to your personalized playlist easily. The mid-level trim is known as the Touring. It features larger 18-inch alloy wheels and Mazda Advanced Keyless Entry for quick access to the cabin. Finally, the top-of-the-line Grand Touring model includes luxurious upgrades such as leather-trimmed seats and a navigation system. You will never have to worry about being lost in a new city or being stuck in traffic again.
Visit us at Colonial Motor Mart
If you are in Indiana, PA, and are looking for a new Mazda, stop by Colonial Motor Mart. We've got all the best new models and can help you choose which set of wheels right for your lifestyle.