7 Tips when Shopping for a Used Truck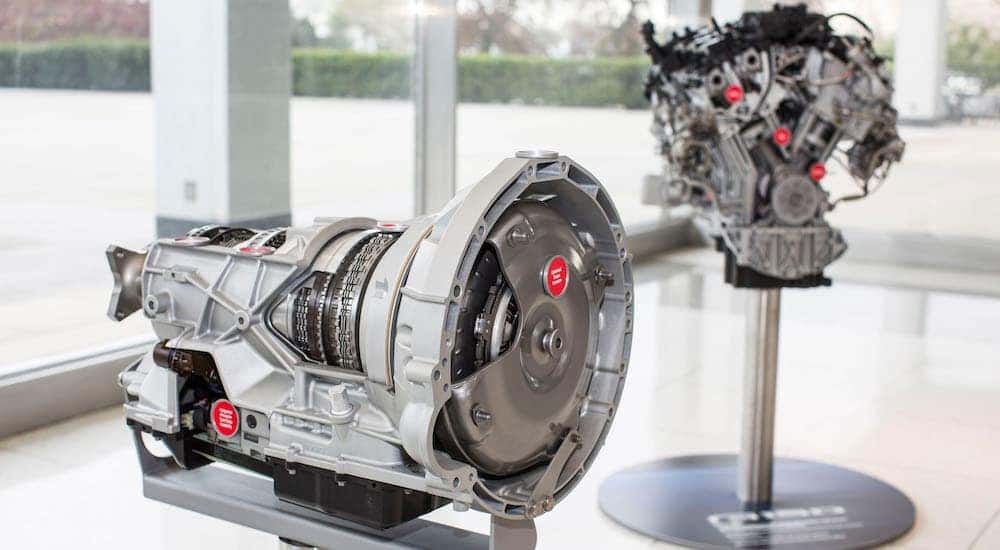 Buying a truck, even a used truck, is a big investment, and no one wants to make the wrong choice. Fortunately, it doesn't have to be stressful – a little planning and choosing the right dealership can go a long way. If you're looking for used trucks for sale near you, then you've come to the right place: we're here to help you find the right pickup with every feature you need.
Of course, before you reach out to us or come visit us in person, it can help to do a bit of research and have a plan while shopping for a truck. So today, we're going to take you through some of the most important things to consider and keep in mind when looking at used trucks for sale near you. We can't tell you exactly which model is going to be perfect without talking to you and working with you directly, but we can help you with some general advice.
Tip #1 – Start with the Basics
One of the mistakes we often see people make when they're shopping for a used truck is focusing too much on really specific stuff from the very start. While the specifics are certainly important (we'll cover them further down), it's a good idea to start with the basics and the general things you need. What's the point of finding a used truck for sale near you in exactly the color you want if it has the wrong cab size?
So start with the broad strokes for a truck: how many passengers do you need it to fit? How long of a bed do you need? Are you looking for something to take off-road, use for towing, or accomplish some other specialized task? Answering these kinds of questions will help you figure out the cab size, bed length, and other configuration details that are right for you so that you can narrow down your options when looking at used trucks for sale.
Tip #2 – Look at the Engines
Once you have the basics figured out, then you can start getting into more specific details for what you need – the engine is a great next step. Trucks are somewhat unique in the auto industry because they generally have a wide selection of both gas and diesel engines available; electric models are on the horizon, but you really don't have to worry about that when looking at used trucks for sale near you (at least for now). So first off, decide on if you want a gas engine or if you prefer diesel because this will make it easy to eliminate a lot of models that won't work for you.
Next, look at the engines available on different models, so you know just how much power you need in a truck. For example, if you know that the standard 3.5L V6 engine on a 2016 Ford F-150 isn't powerful enough, then you can narrow your search to only those used models that have one of the more powerful available engines. Anything you can do to keep your search for the right truck focused on the models that will meet your needs can make shopping easier.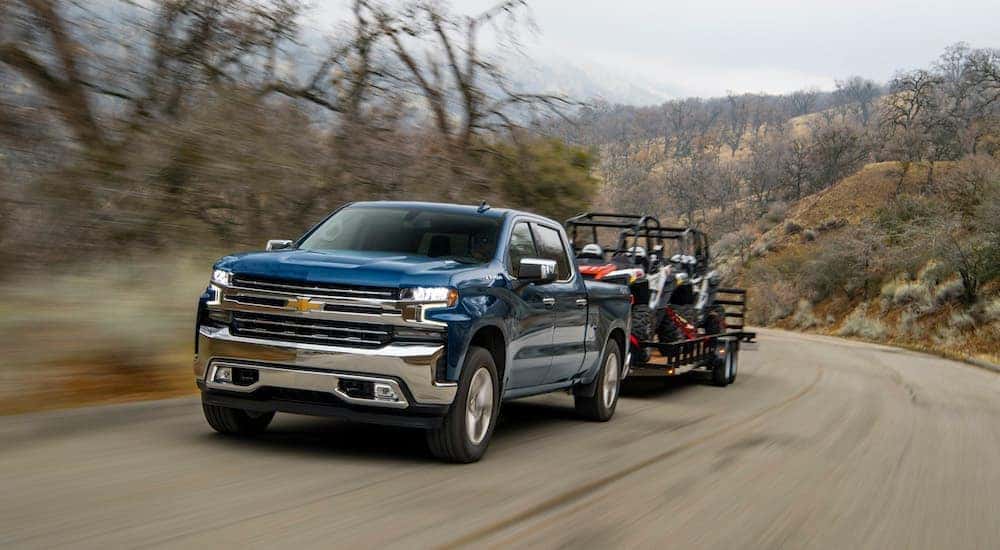 Tip #3 – Consider Both Towing and Payload
This will go hand-in-hand with configuration details and engine options, but it's important enough that it requires its own consideration. One of the biggest reasons to choose a truck over other options is for the towing and payload potential that a pickup has to offer. Remember: "towing" refers to how much weight you can pull behind the truck, while "payload" indicates how much weight you can load onto the truck (including you and your passengers).
One of the best things you can do before looking at any used trucks for sale near you is to figure out how much towing and payload capacity you need your pickup to be able to handle. There's a huge difference between the capabilities of something like the Chevy Colorado compared to the Chevy Silverado 1500 – let alone the larger Silverado 2500 HD and 3500 HD models. By figuring out how much weight you need to be able to load up and pull behind your truck, you can make it a lot easier to only look at pickups that will meet your needs.
Tip #4 – Find Out about the Service History
Once you're looking at used trucks that will meet your requirements, then you should start considering specific details about the available used models. For starters, always look at the service history of any used vehicle you're interested in, which should be available from the seller through a CARFAX report. While this might not tell you everything a vehicle has been through, it gives you a good sense of how well it was taken care of by a previous owner. You want to see that routine service and maintenance were performed and look for red flags like frame repairs or airbag deployments.
Tip #5 – Consider Tech Features and Options
As you're checking out different used trucks for sale near you, once you know they have the kind of capabilities and general configuration that meets your needs, then look at the other features they have to offer. Great tech features like an easy-to-use infotainment display and digital driver instrument panel aren't just flashy: they can make your life easier. If you're looking for a work truck that you want to use not only for hauling weight but as a mobile office, then tech and connectivity features can make it easier to stay in touch with employees.
Comfort features like a leather interior, dual-zone air conditioning, and adjustable seating can also help if you plan on spending a lot of time in your truck. Think about it: if you're driving several hours every day, you want to be as comfortable as possible while you do so. These might seem like unnecessary, luxury options, but you deserve to be comfortable while you enjoy your truck.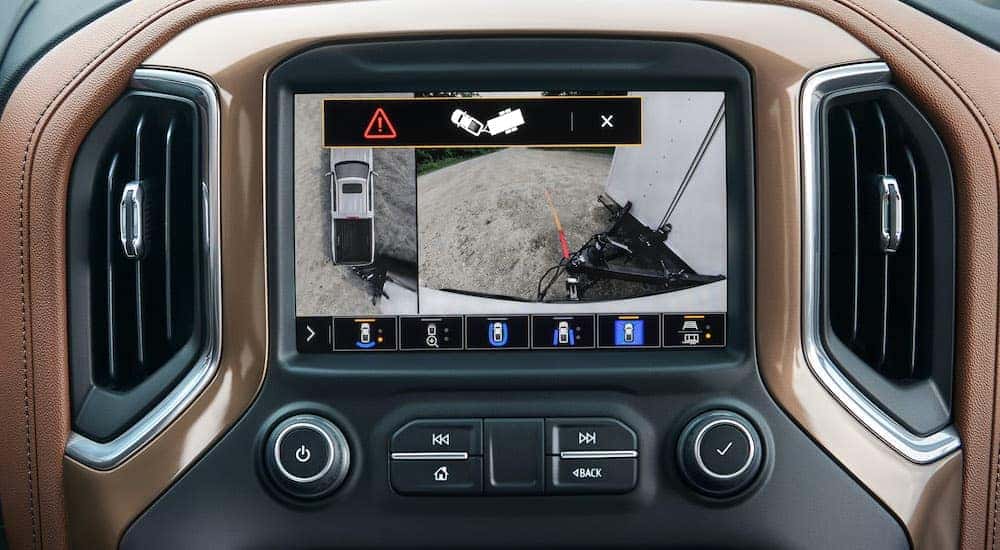 Tip #6 – Look at Safety Features
While tech and connectivity features might be considered optional by some people, great safety features are very important and something we see as mandatory when looking at a used truck for sale. The size and power of a pickup can be a lot of fun to drive, but it can also be quite demanding and difficult to maneuver or stop once you get going – especially if you have a trailer in tow or a heavy load of cargo. Great safety features can protect you and others on the road, plus they can make driving more enjoyable.
Look for advanced safety features if you're interested in a used truck from the last few years, including things like blind zone alerts and automatic emergency braking. Anything that makes it easier for you to stay safe on the road is going to be advantageous and can be worth paying a little more for. Since you can't change options with a used truck like you can with a new model, searching for these features early can help you narrow down your options.
Tip #7 – Find a Dealership You Can Trust
Finding the right seller is just as important as finding the right used truck. You might pay less when buying from a private seller, but then you have no quality guarantee and a very limited selection. Choosing to work with a dealership that has a great history and reputation lets you find the best used models, at fair prices, with the peace of mind that comes from knowing someone has your back. Call or come visit us at Colonial Motor Mart to find out more, and we'll help you find the perfect pickup with everything you need.